The Cranberries' iconic frontwoman Dolores O'Riordan died aged 46 in London on 15 January. Born in County Limerick, Ireland, the youngest of seven children, Dolores left her mark on the world with a string of grungy-yet-melodic hits that encapsulated both the personal and the political.
She also lived an interesting life off the stage, which included her assaulting three policemen, being accused of falsely imprisoning a nanny and making a cameo appearance in an Adam Sandler film.
Here we recount O'Riordan's most exciting moments behind the music:
1. Smash Hits
In 2016 Riordan was ordered to pay almost £5,000 to charity after kicking, hitting and spitting on police officers who responded to an air rage incident on a flight from New York to Ireland.
She reportedly told them she was an "icon" and the "Queen of Limerick" as they dragged her off the plane. She also admitted to assaulting a flight attendant during the journey.
She escaped jail after providing medical reports, which showed she was suffering from extreme mania at the time. She claimed she remembered nothing about the incidents.
Leaving the court, she said: "I don't really have much to say, just that I'm glad it's over. I want to thank the doctors that helped me to get back to my health mentally."
2. Wrapped around your finger
In 2004 she was sued – along with her husband at the time – by the couple's nanny, who alleged they verbally abused and falsely imprisoned her while she was employed by them.
The childminder, Joy Fahy, also alleged that the couple also mistreated their baby – at one point locking it, along with the nanny, in a bedroom until 3am with no food or drink.
However, a High Court judge found against Fahy on every substantial point and ordered her to pay costs to the couple.
O'Riordan and husband Don Burton – the former tour manager of Duran Duran – were married in 1994 and had three children before divorcing in 2014. Burton was accused by Fahy of being prone to bizarre outbursts, including "My wife is Bono. She is not Larry."
3. Our Lady
O'Riordan was raised Catholic and was invited to meet not one, but two popes. She met John Paul II at the Vatican City in the early 2000s, afterwards remarking: "[He] was lovely, very saintly. I was mad about him.
"I thought he really cared for the poor and he loved to meet the people. I saw him when he came to Limerick, when I was a kid. So it was pretty mindblowing to take my mum out to meet him."
She performed at two of the Vatican's annual Christmas concerts for John Paul II, and also at Pope Benedict XVI's first Christmas concert after his ascension in 2005.
O'Riordan's mother was a devout believer, and even named her in reference to the Virgin Mary's title Our Lady of the Seven Dolours.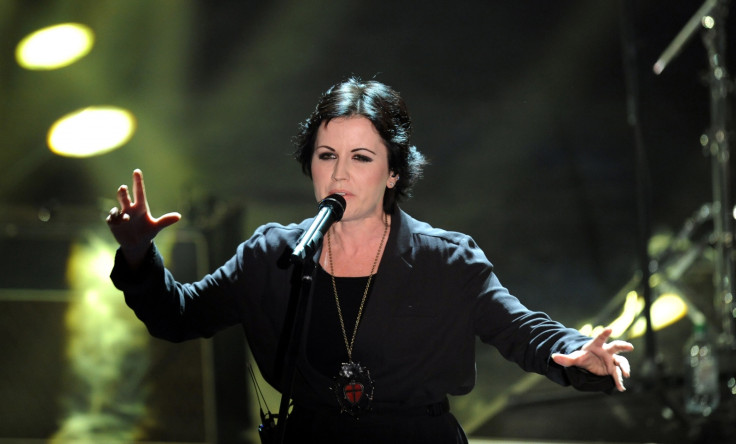 4. Catty, indeed
Although O'Riordan will be best remembered for her musical achievements, her international fans will no doubt be interested to know that she also featured as a judge in the Irish edition of reality singing show The Voice.
She got into a war of words with fellow judge Jamelia at one point after the UK R&B star gave a low score to one of O'Riordan's proteges.
O'Riordan hit out at Jamelia, saying: "Maybe a girl who is extremely pretty, younger, slimmer – maybe it's that she [Jamelia] sees her as a threat. I have no idea, but girls can be catty."
5. Do you have to let it linger?
And, of course, what multi-platinum music career could not be improved by a cameo on a largely forgotten Adam Sandler movie. O'Riordan performed the Cranberries' classic Linger with a string backing while Sandler gets intimate. Enjoy!