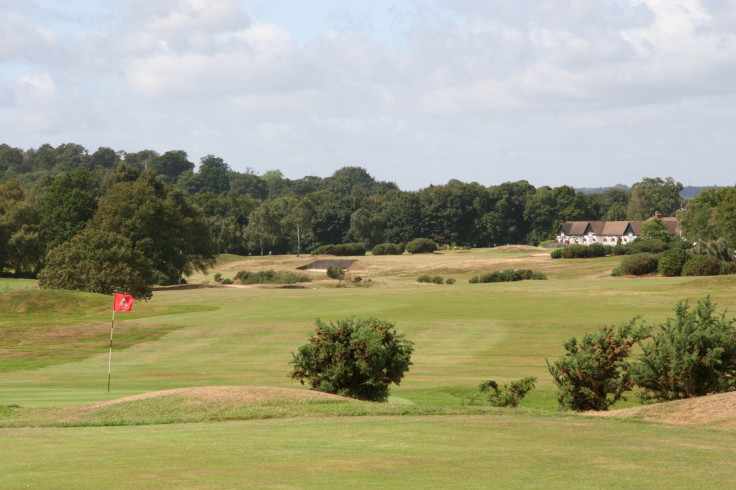 The fairways and the greens of Sandy Lodge Golf Club may look similarly idyllic through much of the year, but on a wet and windy day just north-west of London, the historic venue feels a world away from the hubbub of the first round of The Open Championship. It is, however, in this little-known, but picturesque club, where players – both amateur and professional – recently gathered for one of the regional qualifying events for the much-anticipated tournament at Royal Troon in July.
Players came from far and wide for the pre-qualifying event on 20 June at Sandy Lodge, which was designed by six-time Open champion Harry Vardon and features six par threes and five par fives. But as the wind and the rain swept across the course on a cold Monday morning, it was impossible to ignore juxtaposition between Sandy Lodge and the glamour of The Open.
This stark contrast is, perhaps, best exemplified by Jordan Lawrence, who is a local amateur at Sandy Lodge. Lawrence, 23, splits his time between working as a security guard at night and honing his skills on the golf course during the day, as he chases his life-long aspiration of appearing at The Open.
"I work security. I work at nights, so I can play golf during the day," Lawrence told IBTimes UK. "It helps to pay for it all and things like that. It's hard work but it's got to be done."
Lawrence explained how he balances his day job with his sporting ambitions. Asked how much time he gets to spend working on his golf game, he said: "It's all relative to how much I have to work, because most of the time I work at events, concerts and things like that. So it depends when they are, but most of the time I'm here four or five times a week. But for less hours during the morning and then I have to work during the evening."
Speaking prior to his rain-interrupted round, Lawrence admitted he was anxious on the morning of his big day. "It'd be like a dream come true to play in The Open," he shared before carding eight-over par on his local course. "I'd love to play against the likes of Rory McIlroy and Tiger Woods, if he's able to return. I didn't get a good night's sleep. It's been a lot of preparation and really, you just want to get going ... it's a good challenge."
And Lawrence's sentiment was shared by Laszlo Streit of Switzerland, who is currently playing his first year as a professional. Streit flew into London shortly before the qualifying event and arranged his accommodation through Airbnb, the online property rental firm.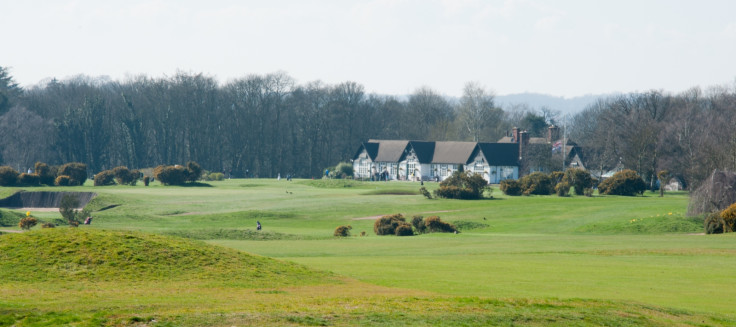 "I flew in two days ago. We found a nice little Airbnb five minutes away. So we've got a nice host there and good accommodation," Streit explained during a rain delay. "The British Open obviously has got such a long history and is the big major from Europe.
"You always dream to play the British Open and with the regional qualifying events, everybody has a chance to get in and fulfil their dreams. So I'm definitely trying to chase that and see how far I can go."
But unlike Lawrence, Streit – who recently finished an apprenticeship as a golf instructor – was relishing the prospect of hitting his first shot off the tee. "It's a win-win situation. If you do it, then great – but if not, it's been a great experience. You just have to go full out and try your best," he said ahead of shooting six-over par.
In contrast to the inexperienced duo, Crue Elliott – a professional player at Sandy Lodge – progressed through to the final qualifying stage at Woburn last year, where he rubbed shoulders with some of the biggest names in the sport. Elliott revealed his wife enjoyed a particularly humorous exchange with Colin Montgomerie, the winner of 31 European Tour events, prior to one of his rounds.
"I was at Woburn last year and my wife was sat next to Colin Montgomerie, and she asked if he was nervous. She didn't know he was a seven-times Order of Merit winner," recalled Elliott, who carded a 10-over par 80 at Sandy Lodge.
Unfortunately for the likes of Elliott, Streit and Lawrence, their scores were not low enough for them to progress into the final qualifying event for The Open, which begins in Ayrshire, Scotland, on 14 July. But their flagrant love of the sport remains undiminished.
One day, they hope, the trio will come to remember that dreary Monday morning in a little-known part of south-east England as a minor blip on their road to realising their long-held dreams. In the meantime, it is a case of back to the day job for Lawrence. Literally. Well, night job.