As Juan Mata stood on the touchline waiting to be subbed on Sunday (18 September) afternoon, there was more than just a feeling of bemusement when Antonio Valencia's no. 25 flashed up on the fourth official's board. It wasn't because Ecuadorian was being wrongfully hauled off – there was no shortage of bad days at the office as Manchester United crashed to a miserable 3-1 defeat.
The bewilderment was because it enabled Wayne Rooney to amble his way through another game where he not only failed to make a telling contribution, but actively hindered the efforts of his teammates.
It was an eye-wateringly bad performance from the United skipper where his decline was illustrated more vividly than ever before. On one occasion, Luke Shaw sprayed the ball wide for his captain, perhaps a tad overhit but by no means out of his teammates' reach. Rooney sluggishly reached the ball but a woeful first touch knocked it out of play.
Shortly after, United strung together what was their neatest move of the game to date, with Zlatan Ibrahimovic wrong-footing his marker before surging forward to release his captain down the right flank. With no Watford players in sight, Rooney had the freedom of the wing to swing a ball into the box. Instead, it was scooped straight out of play. Moments before that, another move was halted when the skipper overhit a simple five yard pass for the overlapping Marcus Rashford which invited a Watford defender to come in and make an easy interception. This all happened with the space of six minutes, but was a theme that ran throughout the 90.
It was nothing new. This season, the 30-year-old's performances have borne similar hallmarks. But individual moments, his headed goal against Bournemouth, the burst that provided Rashford's equaliser against Hull City, have rescued him from a public mauling. But if you take away those occasional goals and assists, his performances this season have been almost as poor as the one we saw on Sunday.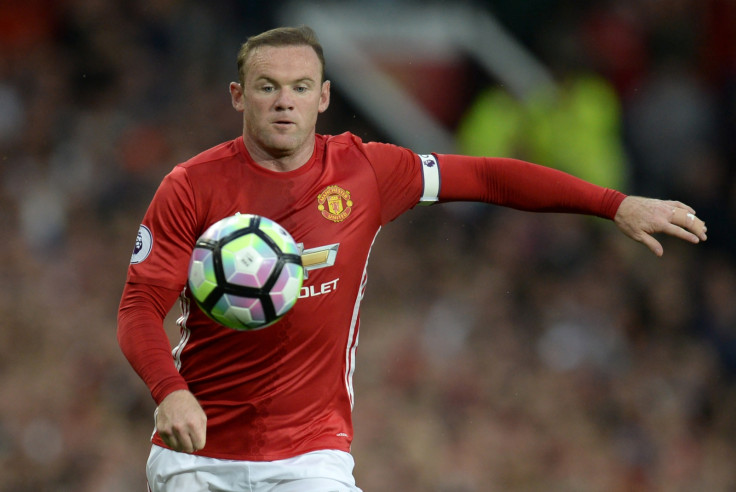 This isn't a new phenomenon. Rooney's inevitable decline has been ongoing but the idea that we are only now reaching the point where the subject of him being dropped has risen is perplexing.
Predicting it before all of us perhaps, Sir Alex Ferguson appeared satisfied with the player moving on from United before the manager's retirement at the end of the 2012-13 season. But during David Moyes' spell in charge at Old Trafford, the star-struck Scot sanctioned a new five-year deal as he desperately sought to pacify the unrest that his disastrous spell in charge created.
It persisted under Louis van Gaal with the Dutchman also retaining him as club captain. There was nothing wrong with the decision in itself, but the bewildering declaration that his skipper would play no matter what, absolving him of any past, present and future misgivings on the pitch was worrying.
Van Gaal, a man whose ruthless streak has made him more enemies than friends in the game, unwittingly kept the faith, even during a spell when the England captain went over 1,000 minutes without finding the back of the net until he almost apologetically netted in a 3-0 win over Sunderland in September 2015.
After scoring at the Emirates in November 2014, Rooney would score just three more league goals on the road until he found the back of the net against Bournemouth and in the year of 2015, he mustered six league goals in all, one every five and a half games.
That meagre return coincided with his roles in midfield. For the last decade it was accepted that Rooney would eventually settle in a deeper role. Over the last two years, it has become glaringly obvious that isn't going to happen; Rooney lacks the poise to sit deep in midfield. His short range passing is not good enough and too often, it leaves his side overrun in the middle of the park. Repeated cross field balls to find Valencia out on the right wing aren't enough.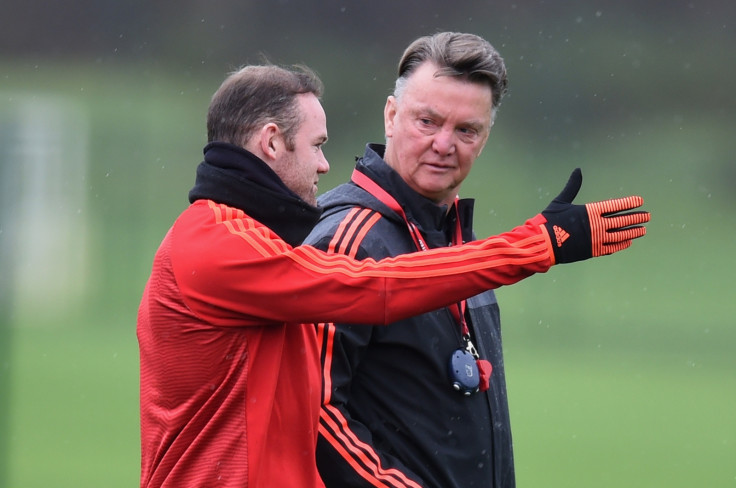 "But Rooney is best as a striker" so many have argued. It has been a handy excuse, but one that fell short when he did return up front. On an August evening away to Aston Villa last season, the skipper was supposed to be the focal point of attack, yet touched the ball inside the opposition's box twice – even that didn't happen until injury time in a game that was riddled again with woeful touches and errant passing. The summer before that season started, Rooney was told he would be the club's main striker and boldly targeted another 20-goal season, insisting he would "be the one who gets the goals for this team".
Whether it has been in midfield or up front, Rooney's propensity to slow his side's attacks down have been a major problem. Perhaps when United were ambling through seasons under van Gaal with a squad largely bereft of attacking ingenuity, it was overlooked. Now, with Paul Pogba and Ibrahimovic being impacted by his rotten performances, it is finally being thrown under the spotlight.
This certainly isn't a sudden, sharp drop from England most-capped player of all-time but it does appear to be one that has woken everyone up to how destabilising Rooney's presence can be.