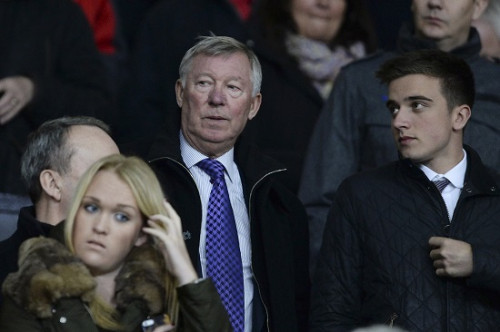 Police have reminded people to only dial 999 in an emergency after a Manchester United fan phoned to demand to speak to Sir Alex Ferguson following their defeat to Sunderland.
Greater Manchester Police (GMP) said a man from the Crumpsall area of North Manchester rang 999 "in a drunken state" and asked to speak to the former Manchester United manager.
Police said the man asked to speak to Ferguson following Manchester United's Carling Cup semi-final defeat to Sunderland on penalties.
A GMP spokesperson said: "Obviously, it can be a sad and depressing moment when you're football team loses a game, however can we all please remember that 999 is to be used for emergencies only. For any other police related enquiries that are not an emergency, you can ring 101.
"If you would like to speak to Sir Alex about recent football results we here at GMP Manchester North can only suggest you try ringing Manchester United FC directly as you will probably (not definitely) have a much better chance of getting through to him there rather than ringing the police."
This is not the first time police have warned Manchester United about not dialling 999 for non-emergencies.
Last season, police in Nottinghamshire said an 18-year-old dialled the police because he wanted to complain about the referee's decision to send off United winger Nani second-leg Champions League tie against Real Madrid last season.
He later apologised for his actions, claiming to have been caught up in the excitement.
Manchester United lost the game against Sunderland 2-1 on penalties after extra time.