Dubai: 28 people including 2 police officers convicted over 'sex and alcohol' boat party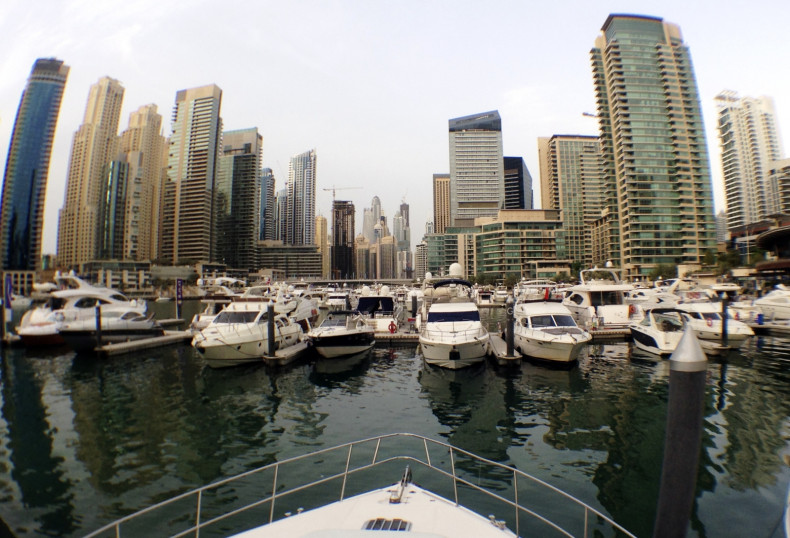 Twenty-eight men and women have been fined or jailed for attending an alcohol-fuelled sex party on a yacht anchored in Dubai Marina in October 2014.
Under United Arab Emirates (UAE) laws and customs, all sexual activity outside of heterosexual marriage is illegal and if any offenders are brought to the attention of the UAE authorities, they run the risk of prosecution, imprisonment and/or a fine.
The 15 men, aged between 21 and 43, were from the UAE, Iran and the Comoros, while the women, aged between 20 and 36, were from the UAE, Yemen, Oman, Saudi Arabia and Morocco.
The Emirates' Court of Misdemeanors sentenced two men - policemen - and three women to one year each in prison for having sex outside of marriage, the Khaleej Times reported.
All the defendants were fined AED2,000 (£366, €502, $550) each for "getting together while unrelated in a way that would lure them into committing acts of sin".
Nine were fined an additional AED2,000 each for consuming alcohol without a licence at the boat party, according to the newspaper.
The authorities, which raided the party after a tip-off, seized about 110 bottles of alcohol as well as bed sheets and other evidence for forensic tests, the report added.
UAE's relationships laws
- Sex outside marriage is illegal
- Same sex marriages are not recognised and homosexual relationships are illegal
- Problems will be encountered if an unmarried woman gives birth in the UAE
- It is against the law to live together with someone of the opposite sex to whom you are not married or closely related