Dubai to build $1bn Babylon-inspired tower taller than the Burj Khalifa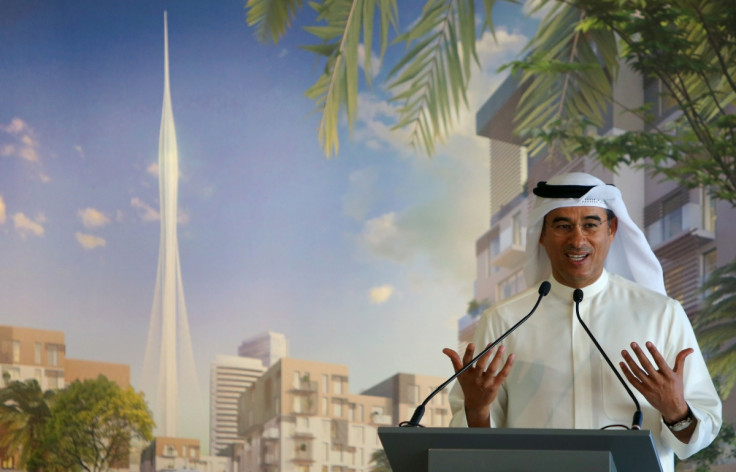 Dubai is planning to build one of its most elaborate structures yet with developers promising that it will dwarf the current world's tallest building – the Burj Khalifa. The new tower, based at the centre of a new development called Dubai Creek Harbour, is set to boast rotating balconies and landscaping inspired by the mythical hanging gardens of Babylon.
Chairman of Dubai-based Emaar Properties Mohamed Alabbar, said the huge viewing tower would cost about $1bn (£700m) to build in the Arab emirate. He also said that the final height will be announced closer to the topping-out ceremony - but he expects the tower to eclipse the pinnacle of the Burj Khalifa, which stands at 828 metres (2,700ft) and cost $1.5bn (£1.05bn) to build.
Alabaar said the tower would be a "gift to the city before 2020" – when Dubai hosts the Expo trade fair for real estate and development. The complex, a tribute to Arab ambition and European engineering, will be designed by the Spanish-Swiss architect Santiago Calatrava Valls.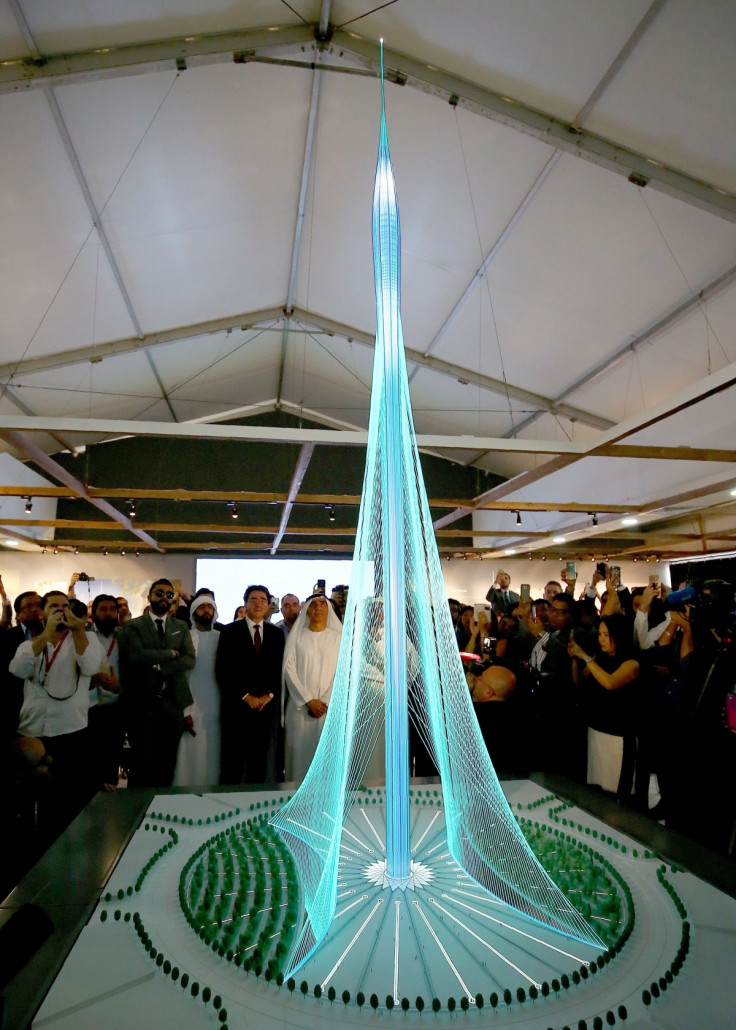 Promising the tower will be "a notch" taller than Burj Khalifa, the plans featured observation decks with 18 to 20 mixed-use floors including restaurants and a boutique hotel. Alabbar said the new structure would be an "elegant monument" adding value to other property in the area.
The design will evoke an image of a minaret whilst anchored to the ground with huge cables and sculpted gardens beneath. The Burj Khalifa was completed in January 2010 but is set to be surpassed as the world's tallest building by a new structure in Saudi Arabia.
In November 2015 Saudi Arabia's billionaire prince Alwaleed bin Talal and his holding company Kingdom Holding Co secured $2bn (£1.33bn) to complete Jeddah Tower which will reach more than 1km in height (almost 3,300 feet).
But even the Jeddah Tower would be dwarfed by the Sky Mile Tower set to be built in Tokyo Bay, doubling the height of the Burj Khalifa. The mini-city, which has a completion date of 2045, would reach a height of 5,577ft and house around 55,000 people.
© Copyright IBTimes 2023. All rights reserved.