A massive blaze engulfed a high-rise complex in the United Arab Emirates (UAE) leaving hundreds of residents in despair. The fire that broke out at a residential development in the emirates city of Ajman was the last in a series to hit skyscrapers in the Gulf nation.
It started on the evening of 28 March at one of the 12 towers making up the Ajman One, a 2.7bn dirham (£515m; $735m) complex, including 3,000 flats that was just recently completed. Flames quickly raced up the tower and spread to nearby buildings.
A police video from the scene showed the fire consuming an entire side of one of the high-rises as charred debris fell onto the ground. The affected towers were evacuated. Several residents suffered minor injuries or were treated for breathing problems by rescue services at the site.
"The buildings were evacuated very quickly," Ahmed El Bagir, a 30-year-old petroleum engineer from Sudan who lived in one of the affected buildings told The National. "Some people were still in their underwear."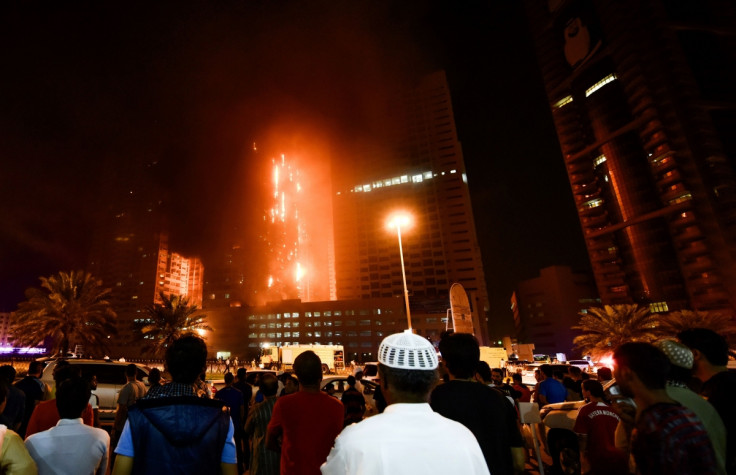 About 40 kilometres north of Dubai, Ajman is home to many international workers who commute every day to the Gulf commercial hub. On 29 March, many gathered outside the complex to assess the extent of the damage, as fire services were still battling to bring the flames under control.
"My studio flat looks completely destroyed. I've lost my passport, my degrees, belongings – everything," Shiraz Shaikh, an Indian resident told Gulf News. "All I have left are the clothes on my back," another resident told the newspaper.
The fire came just months after another large blaze hit one of Dubai's most prominent hotels − the Address Downtown. The incident was blamed on a short circuit that was exacerbated by a composite panel cladding covering the building that failed to meet safety standards.
In February 2015, the Torch skyscraper in the city was also damaged by flames.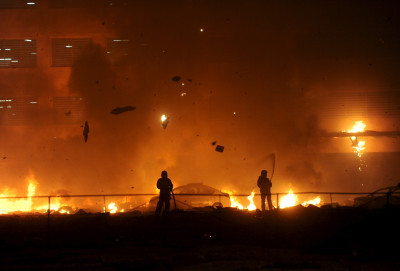 More from IBTimes UK