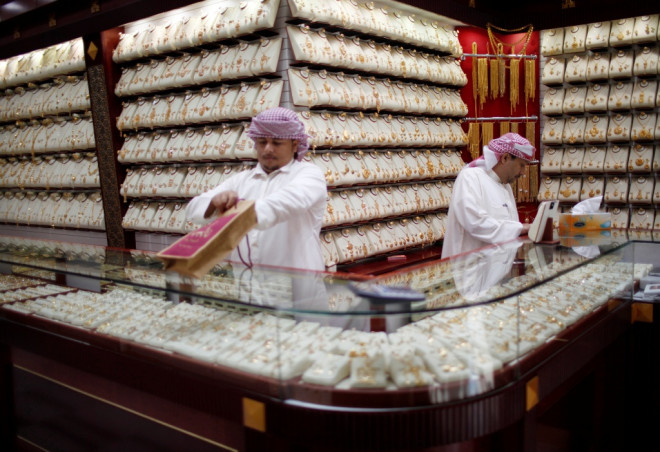 Dubai's Kaloti Group, one of the world's leading gold refineries, has ignored international rules about so-called "conflict gold" and is alleged to have purchased billions of dollars worth of the precious metal from unethical sources with no provenance, a whistleblower from Ernst & Young (E&Y) has stated.
Confidential papers shown to the Guardian, by Amjad Rihan, who was charged with inspecting Kaloti for E&Y, detail how, in 2012 the refinery group disregarded guidelines issued to halt the trade in suspect gold, which can be linked to African warlords and comes at a cost of atrocious human rights abuses.
Kaloti paid more than $5bn (£3bn, €3.6bn) in cash for the metal - equivalent to almost 45% of its business in 2012 - and accepted gold from over 1,000 customers who walked in off the street without any paperwork, according to E&Y documents.
The Guardian report states that while there is no evidence that the refinery accepted conflict gold, major breaches in new guidelines were uncovered, raising concern about the history of huge volumes of shipments.
Details of the damning findings have not been spelled out in full in public documents, but have been uncovered in the Guardian's investigation. The leaked papers are also being reported by BBC2's Newsnight, al-Jazeera and the campaign group Global Witness.
A spokesman for Kaloti said: "We reject all allegations that we did not comply with the audit process or new regulations, and any suggestion that we have sourced gold from conflict zones is totally false. While we accept that we had some shortcomings in our initial report, these were quickly rectified to the full satisfaction of our external auditors and the regulators."
Kaloti is a $12bn refining and trading business based in Dubai. It owns the largest refinery in the Middle East and is at the centre of Dubai's gold industry, estimated to be worth $70bn in 2012.
Both Dubai rules and international standards set by the OECD maintain that the purpose of publishing reports, on the outcome of independent inspections, is to display transparency in relation to refineries' performance on responsible sourcing measures in order to "generate public confidence".
However, before the inspectors' work was finished and their reports filed, the Dubai authorities learned of E&Y's findings and changed their own rules to prevent the verdict from being publicised.
The Dubai Multi-Commodities Centre (DMCC) said rules were changed to keep them in line with similar international standards.
Covert Pressure
Emails showed how some at E&Y felt a regulator, "keen to promote the Dubai gold industry," had pressurised them, reported the Guardian.
That pressure compelled Amjad Rihan, the man in charge of the inspection division, to break ranks and come forward as a whistleblower.
Rihan said he was horrified that Dubai authorities had changed their rules and that E&Y had signed off as "fair" public reports blocking out full details of Kaloti's failings.
"DMCC strongly refutes any allegation that it sought to influence or interfere with the review process, or that it altered or softened the review process to favour any member refinery," it said, adding: "All findings have been made public and the review and reporting processes are robust."
Rihan said: "I am not a lawyer, but in my opinion, what is 'ethical' and what is 'legal' should not conflict. The DMCC, Ernst & Young and Kaloti were all aware that the risk of conflict gold entering Dubai had been very high. In my opinion, the way they acted is appalling, amoral and extremely unethical."
International rules are in place to tackle the underground trade in blood gold, much of which is linked to African warlords and human rights abuses.
Earlier in the year, both Apple and Intel announced that all gold used in the circuitry of their phones, computers and other devices was conflict free.