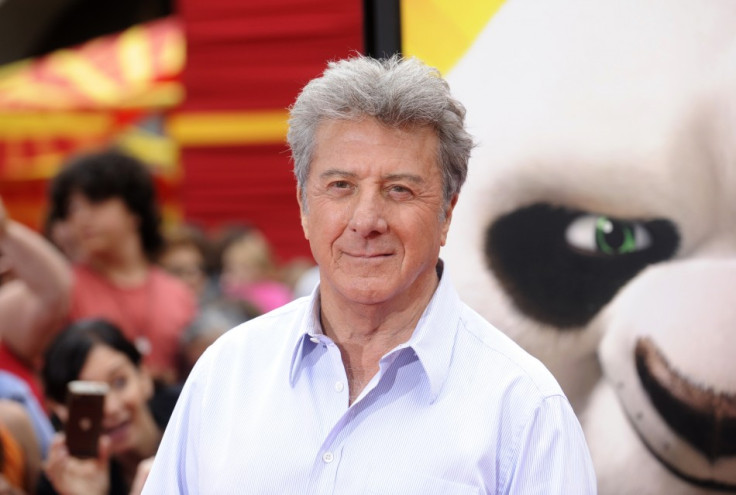 When Sam Dempster went jogging on the morning of 7 May, little did he know it could be his last such act were it not for a certain Hollywood star called Dustin Hoffman.
According to The Sun, Academy Award-winning actor Hoffman was taking a morning stroll in London's famous Hyde Park when he saw 27 year old jogger Dempster staggering and frothing at the mouth before collapsing. Hoffman immediately dialed 999 and called for emergency medical services. The actor then waited by Dempster's side for about 15 minutes till paramedics gained control of the situation.
"Dustin was fascinated. He seemed impressed we'd got this guy back so quickly. When we were carrying the patient into the ambulance he walked up and said 'Great job, guys'. He really appreciated what had happened," paramedic Martin Macarthur said.
Meanwhile Dempster could not stop thanking the hero who saved his life and who owns a £10mn home in the Hyde Park area.
"I have no memory of what happened. The paramedics told me I had been saved by Dustin Hoffman. It's unbelievable. I want to say 'Thank you' to Dustin Hoffman. He saved my life," Dempster said.
Incidentally, this isn't Hoffman's first time as a hero. In the 1992 film Accidental Hero, the star played a character who rescues people from a plane crash only to find someone else takes all the credit. This time, however, the spotlight is well and truly on the veteran thespian.
"I just want to thank Dustin Hoffman, Martin and Luke, who successfully resuscitated me with CPR and all the staff at both Chelsea and Westminster, and Royal Brompton Hospitals. I can't wait to get running around the park again," Dempster added.
Meanwhile, it appears the paramedics mistakenly took Hoffman's sunglasses and iPod, thinking it belonged to Dempster. These were later returned.
Hoffman has yet to comment on the matter but his actions speak louder than words.