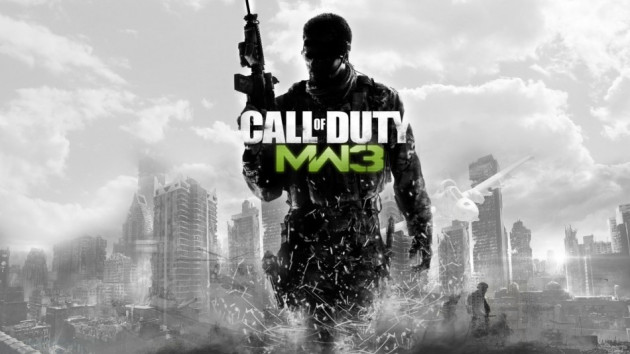 With Activision's Call of Duty: Modern Warfare 3 released today, consumers and critics alike have begun to question whether the military shooter will be able to live up to expectations and rob Battlefield 3 of the gaming charts' top-slot.
Battlefield 3
Despite generally being pegged as the underdog when pitted against the titan Call of Duty, EA's latest Battlefield has boasted incredibly impressive opening sales.
Launched in late October the game shot to the top of numerous gaming charts across the globe. Just this week the game stayed-off strong competition from Sony's PS3 exclusive Uncharted 3: Drake's Deception to take the UK charts number one slot.
The new Battlefield's ongoing chart dominance followed EA's revelation that the game had broken numerous sales records in its opening week.
On 31 October Electronic Arts announced that "based on internal estimates", Battlefield 3 had sold in-excess of five million units globally in its opening week, making it EA's fastest-selling game in history.
The company went on to allege that Battlefield 3's opening sales had beaten the combined week-one sales of all 17 of its predecessors combined.
Call of Duty Modern Warfare 3
Released today, despite Battlefield's strong opening performance, most research groups and critics have generally pegged Call of Duty: Modern Warfare 3 as the winner of it and Battlefield's inevitable grudge match.
Putting aside the fact that the game's quite fun, numerous analysts have cited the Call of Duty franchise's past successes as evidence that it will beat Battlefield 3 in sales.
Modern Warfare 3's predecessor Black Ops, itself boasted record breaking sales figures. Launched in November 2010, on 21 December Activision posted its statement confirming Black Ops had broken previous sales records, breaking the $1 billion sales mark.
According to Activision's release, in its opening five days Black Ops had accumulated in-excess of $650 million through worldwide sales, beating the company's previous record holder Call of Duty: Modern Warfare 3, which took-in $550 million in its opening five days.
With Black Ops success still fresh in people's minds analysts have issued reports suggesting Call of Duty: Modern Warfare 3 sales will hit $1.1 billion just six weeks after launch.
The impressive statistic was prophesied by Wedbush Morgan's Michael Pachter, who went on to suggest the new game would sell 10 per cent more than its predecessor, Call of Duty: Black Ops.
Whatever the case, with the new Modern Warfare now out, fans and critics won't have long to wait to see if Call of Duty can once again outgun Battlefield. Stay tuned at the IBTimes for a full Call of Duty: Modern Warfare 3 review later this week.