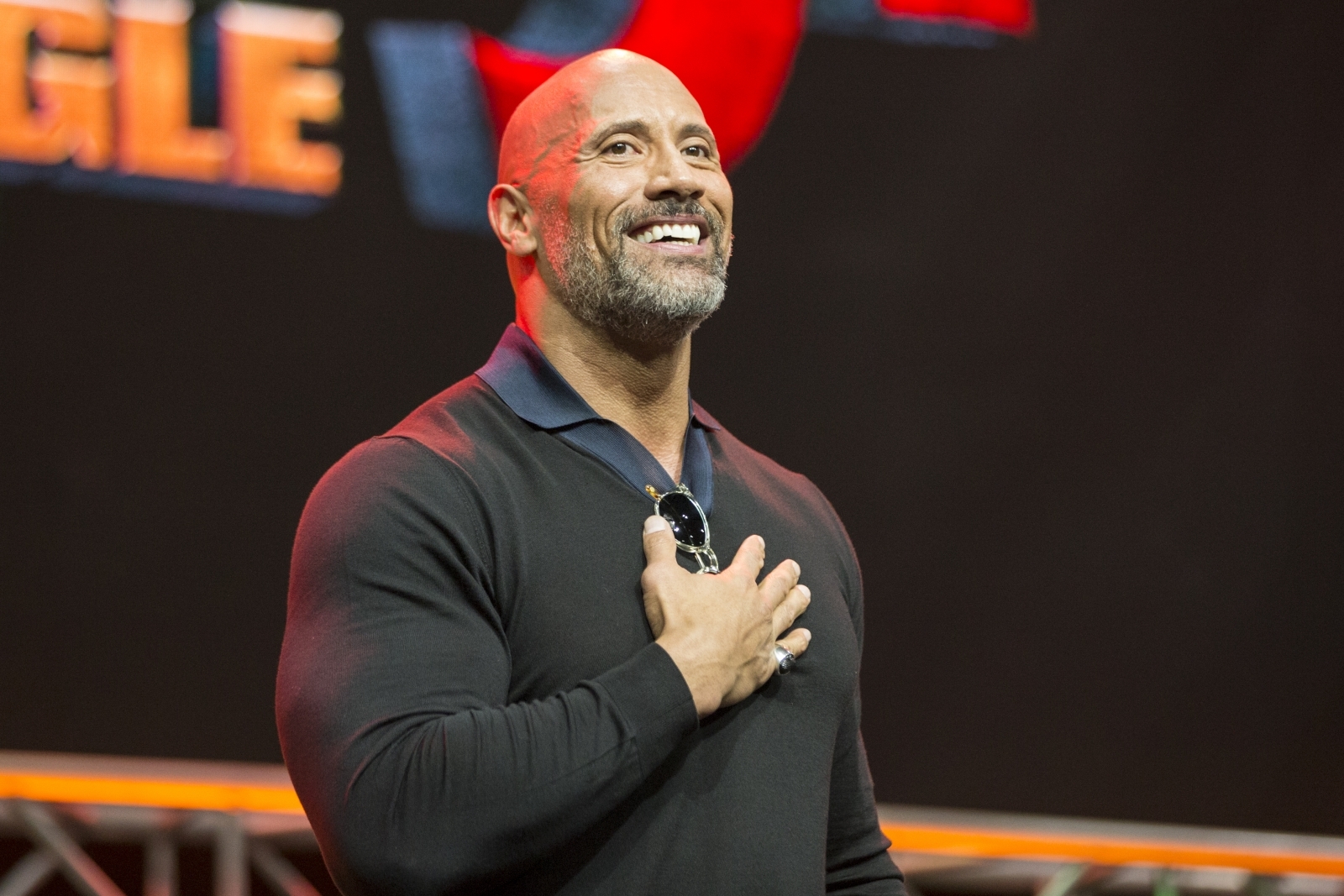 Dwayne Johnson has penned an emotional salute to comic book legend Stan Lee on social media. The legendary Marvel comic book creator introduced The Rock ahead of Sony's Jumanji: Welcome to the Jungle panel at LA Comic Con.
The Black Adam actor posted a message on Instagram, accompanied by a black and white photo of himself with Lee. He wrote, "This man. This legend. When I first broke into Hollywood 17yrs ago, Stan Lee (iconic co-creator of Spider-Man, Iron Man, Thor, Hulk, X-Men, Fantastic Four, Dr Strange etc) welcomed me with open arms. Always offering sage advice to help build my career."
Thanking the Marvel Comics creator, Johnson continued, "Be imaginative, set no limits.. have fun, he said. Years had gone by, but at Stan's #LAComicCon I had the opportunity to hug him again and say thank you."
Johnson concluded the post by saying "Your Black Adam," citing his upcoming role as the DC Comics character. "I was also truly moved yesterday by his words regarding the career I've been fortunate enough to build. Much more to accomplish. Cheers my friend to imagination, no limits and fun. Next time tequila's on me! Your Black Adam⚡️," he wrote.
The Baywatch actor fans are loving his lauding of the Marvel legend as the post has garnered a whopping 1,991,783 likes from his followers.
One user wrote in the comments section, "Too much awesome for one pic," another noted, "How humbling it must have been to experience that moment."
A fan of Johnson commented, "I am just loving you more and more man . Keep on with your good works ...Rock"
The former WWE wrestler stars in the latest Jumanji: Welcome to the Jungle movie, which is a sequel to the 1995 classic Jumanji that starred Robin Williams and Kirsten Dunst.
Directed by Jake Kasdan and co-starring Kevin Hart, Jack Black and Karen Gillan, Jumanji: Welcome to the Jungle releases in theatres on 20 December.