Dwayne Johnson calls Black Adam the 'most ruthless villain' of all time
DC's Shazam, where the actor will play the role of Black Adam, is scheduled for release on 5 April 2019.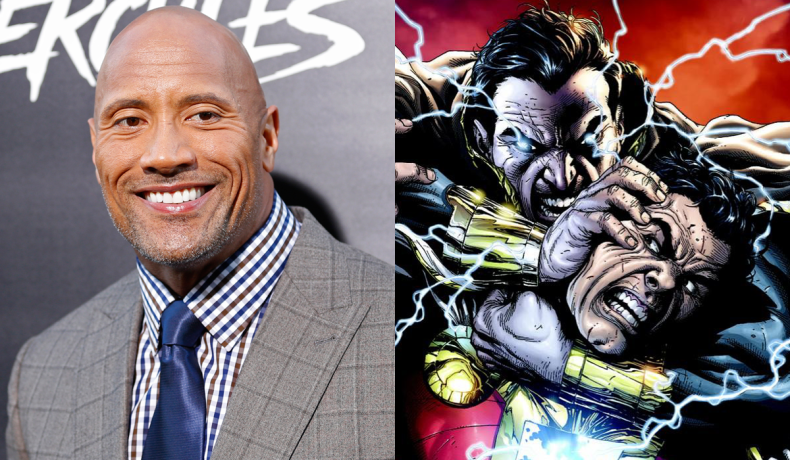 Dwayne "The Rock" Johnson is not missing a single chance when it comes to tease his fans about his much-anticipated DC film Shazam, where the actor will play the role of Black Adam.
He recently teased the arrival of the 'most ruthless villain' in his Instagram account and gave a hint that DC was flexing its creative muscles for the 'tonal shifts' in the upcoming films.
"Had a very cool and strategic meeting with the heads of DC about their entire universe. As a hard core DC fan, to get a real sense of the tonal shifts and developments coming in these future movies has me fired up. Something we, as DC fans have all been waiting for a very long time," he wrote on an Instagram image where he posed right next to the DC logo.
"Hope, optimism & FUN," the former WWE wrestler wrote and added, "Even when talking about the most ruthless villain/anti-hero of all time finally coming to life. Prepare yourselves DC Universe." The hashtags he used for his post were equally interesting as they offered a glimpse at Black Adam's tyrannical rule in the highly anticipated film.
The 44-year-old actor offered a fierce description of his 'incredibly arrogant' character through the hasgtags which roughly reads "kneel at his feet or get crushed by his boot."
Johnson had previously teased a collision between his Black Adam and Henry Cavill's Superman as he revealed the reason why he joined the DC Extended Universe. The Hollywood actor also mentioned that the film will show the back story of his anti-hero character. "I love that he starts off as a slave, that he felt like he was wronged. I've just loved that backstory," he said in his YouTube channel.
In the DC Comics, the Black Adams's character description reads: "Long ago, the council of wizards—powerful beings that held dominion over all magic in the world—chose the warrior Black Adam as their champion, granting him vast magical powers and abilities. However, that power only further skewed Adam's already maligned moral compass, and rather than use his newfound gifts to help others, he used it to dominate them." The character first appeared in the comic books in 1945.
The film Shazam is scheduled for release on 5 April 2019.