E-cigarettes found by Harvard scientists to contain toxic chemical linked to lung disease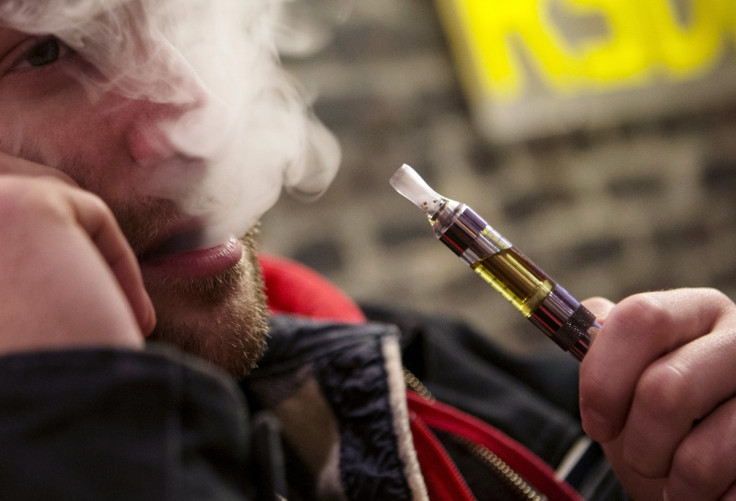 E-cigarette users could be at risk of developing lung disease after scientists found a toxic chemical inside the majority of flavoured refill liquids that they tested. Diacetyl, a substance used in flavouring but which has been linked to cases of bronchiolitis obliterans (or "popcorn lung"), was found in more than 75% of e-cigarettes tested by Harvard researchers.
The chemical is thought to be safe to eat but can be dangerous when heated and inhaled over a long period, according to the US National Institute for Occupational Safety and Health. Two other potentially harmful compounds – acetoin and 2,3-pentanedione – were also found in many varieties tested, including in flavours popular with young people such as cotton candy, fruit squirts and cupcake.
The study, carried out by researchers at Harvard T.H. Chan School of Public Health, tested 51 types of leading-brand flavored e-cigarettes. The test saw e-cigarettes discharged for eight seconds at a time inside a sealed chamber, and the vapour emitted was analysed. The results, published in Environmental Health Perspectives on 8 December, showed diacetyl in 39 of the flavours tested.
The chemical, used in butter flavouring, gained infamy after it was found to have caused the lung disease bronchiolitis obliterans in workers at several microwave popcorn factories. The only known cure of the disease is a lung transplant.
Joseph Allen, lead author of the study, said: "Recognition of the hazards associated with inhaling flavouring chemicals started with 'popcorn lung' over a decade ago. However, diacetyl and other related flavouring chemicals are used in many other flavours beyond butter-flavoured popcorn, including fruit flavours, alcohol flavours, and, we learned in our study, candy-flavoured e-cigarettes."
The study's authors have recommended urgent action to evaluate the potentially widespread exposure via flavoured e-cigarettes. A similar study published last year said the presence of diacetyl in e-cigarettes was an avoidable risk and called for manufacturers and flavouring suppliers to remove the chemical from their products.
The finding comes as doctors in the UK are to begin being allowed to prescribe e-cigarettes on the NHS after a study by Public Health England found they were "95% less harmful than tobacco".
But David Christiani, co-author of the Harvard study, said: "Since most of the health concerns about e-cigarettes have focused on nicotine, there is still much we do not know about e-cigarettes. In addition to containing varying levels of the addictive substance nicotine, they also contain other cancer-causing chemicals, such as formaldehyde, and as our study shows, flavouring chemicals that can cause lung damage."
© Copyright IBTimes 2023. All rights reserved.