Wales: Government proposes ban on e-cigarettes in public places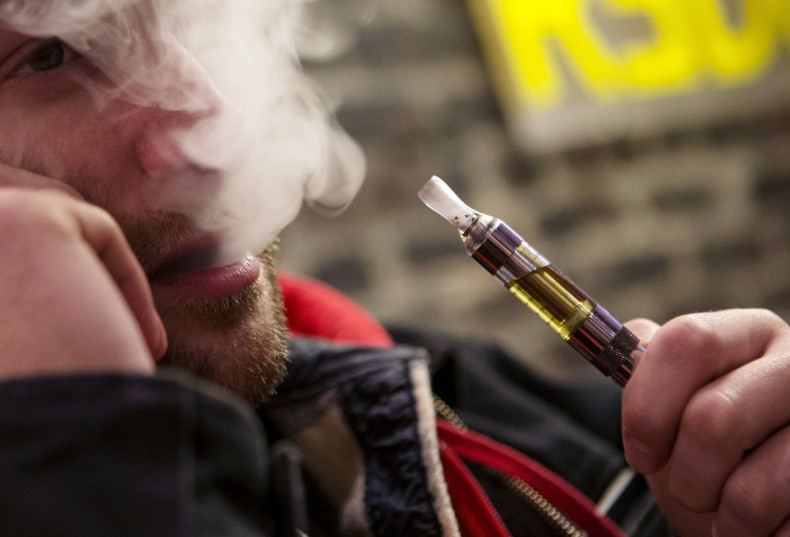 Smoking electronic cigarettes in public could be banned by the Welsh government as it pushes forward a raft of measures in a new public health bill.
Health and Social Services Minister Mark Drakeford said the bill would bring the devices into line with existing smoking laws which banned lighting up in public in 2007.
Drakeford said the law would prevent the re-normalisation of smoking and save lives.
"The bill will mean that anywhere you can't use a conventional cigarette, then you won't be able to use an e-cigarette either.
"It will prevent the re-normalisation of smoking.
"We have worked so hard in Wales to try and bear down on the harm that smoking does – and allowing e-cigarettes to be used in the way they currently are risks undoing the progress that has been made.
"Last year, 5,450 people in Wales died last as a result of diseases that happened simply because they became addicted to tobacco.
"The Welsh government has a responsibility to create the conditions which enable people to live healthy lives and avoid preventable harm to their health."
An estimated 2.6 million adults in Great Britain use electronic cigarettes, according to the anti-smoking group Action on Smoking and Health. The organisations says that nearly two out of five users are ex-smokers and three out of five are current smokers.
The main reason given for use by smokers who use electronic cigarettes is to reduce the amount they smoke while ex-smokers report using electronic cigarettes to help them stop smoking.
There are fears that smoking e-cigarettes, particularly among young people, leads them to pick up cigarettes later on. However, studies by Action on Smoking and Health have showed that: "Regular use of electronic cigarettes amongst children and young people is rare and is confined almost entirely to those who currently or have previously smoked."
The Welsh government is also looking to put tighter restrictions on tattooists and body piercers. Its health bill will include licensing for tattooing and body piercing and a ban on intimate piercing for under 16s.
Wales's chief medical officer Dr Ruth Hussey said: "This bill will help to keep pace with emerging public health concerns. Over the last decade, body piercing and tattooing have become increasingly popular in Wales and the range of procedures has increased.
"There are well-known health risks associated with skin piercing procedures if they are carried out unhygienically and this bill will ensure that only those with safe working practices can carry out these procedures.
"While many piercing practitioners choose not to perform intimate piercings on children and young people, the proposals in this bill will mean there is greater clarity and consistency in the law on this issue.
"We are keen to ensure that young people living in Wales are able to make healthy choices throughout their lives."