Addenbrooke's in Cambridge has become the latest hospital to declare a major incident in its A&E department due to unprecedented levels of demand. The hospital even suggests people considering going to hospital should treat themselves if at all possible.
In a statement on its website the hospital, which is run by Cambridge University Hospitals (CUH), said: "We are dealing with unprecedented levels for demand for our services. This is putting huge pressure on the staff who are going to extraordinary lengths to care for our patients.
"Our A&E department is very busy, so if you come here please be prepared to wait. We will always treat you, but will see the sickest first. Help us to help patients with who have had major accidents or emergencies – think, could you visit your GP, pharmacist, phone NHS111, or treat yourself instead?"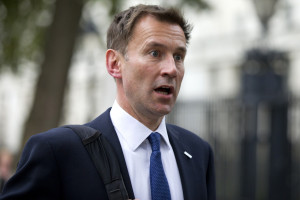 Addenbrooke's follows at least 14 other hospitals which have declared major incidents recently, cancelling routine operations and training for staff and asking people to stay away if at all possible.
Horror stories have emerged of crowded waiting rooms, people sent home in agony, and makeshift tents erected to deal with outpatients. Last week a fire engine had to take an elderly woman to hospital in North Yorkshire because no ambulances were available.
Labour's shadow health spokesman Andy Burnham says the NHS is in crisis. "The prime minister's central promise at the last election was to protect the NHS," said Burnham. "It is now clear for all to see that he has put it in intensive care. Patients and the public, whose hospitals are in danger of being overwhelmed, need answers today and what he will do to turn things around."
However this morning Health Secretary Jeremy Hunt defended the government's record on the NHS in an interview with BBC Radio 4's Today Programme: "The NHS is continuing to see in A&E departments nine out of 10 people within the four-hour target. That is actually better than any other country in the world that measures these things."