"Major incidents" have been declared at six major hospitals as the NHS struggles to cope with a period of exceptional demand.
United Lincolnshire Hospitals Trust, Ashford and St Peter's in Surrey, and Scarborough Hospital have all made announcements asking non-urgent patients to use other resources.
Gloucestershire Royal and Cheltenham General hospitals have made similar announcements for the second time in three weeks. Anyone with non-urgent problems are being urged to visit a GP, minor injury unit, walk-in centre, or seek advice from their pharmacy.
Gloucester Hospitals said one of the main difficulties was the number of "elderly patients being admitted, whose needs are often more complex." Staff training and routine operations have been cancelled.
Scarborough Hospital is run by York Teaching Hospital NHS Foundation Trust whose deputy chief executive Mike Proctor said a major incident plan was being put into action so the hospital could focus on people in urgent need of care.
"While the winter months are traditionally a busy time for all hospitals across the country, we have been experiencing an unprecedented surge in demand for our services and we have today reached a point in Scarborough where we have needed to enact our major incident plan," Proctor told the BBC.
A spokeswoman for Ashford and St Peter's in Surrey said most outpatient appointments for Monday had been cancelled and non-urgent people attending faced a long wait to be assessed.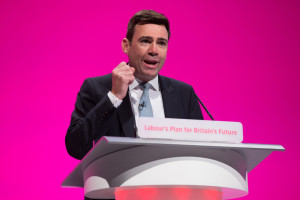 United Lincolnshire Hospitals said the problem there was due to the number of very ill people who had attended over Christmas and the New Year.
Dr Suneil Kapadia, medical director for the Trust told the Lincolnshire Echo: "Lincolnshire's health services are under pressure in the winter but this is especially true of our A&E departments.
"I want all patients who go to A&E with serious illnesses or injuries to be seen and treated as quickly as possible. Patient safety is never compromised and patients who are very sick are always prioritised."
Although the hospitals are advising outpatients not to attend, it is not thought ambulances are being diverted as this only increases pressure on nearby hospitals.
In December Accident and emergency departments recorded their worst ever figures across England. One in ten patients had to wait more than four hours to be seen.