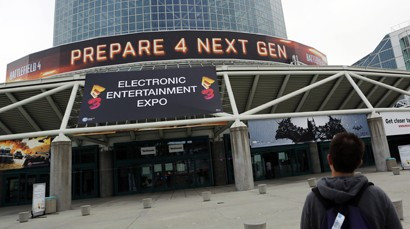 We're expecting a packed E3 this year. Not only are Sony and Microsoft going to be talking about their new consoles, developers like Ubisoft, Bethesda and Infinity Ward will be showcasing their final games for the current generation and their upcoming titles for the next one.
And there are always wildcards. As per, Valve won't actually be attending the show, but we might hear something, from an eager developer maybe, about the Steambox. Then there's the PS Vita, which could get a push from Sony and the big, secret announcement around the Xbox 360, as trailed by Microsoft Game Studios executive Phil Spencer in a recent interview with GameSpot.
So, taking all of this into account, here's what we expect to see at E3 2013.
Microsoft
After the launch of the Xbox One last month, Microsoft needs to pick up after itself a little. The specialist gaming press in particular was disappointed with the lack of games, new IPs and so on at the Redmond gig and everyone's hoping now that those 15 big exclusives that were promised will crop up at E3.
Expect a lot of game talk from Microsoft.
Quantum Break by Remedy will make an appearance as will Forza Motorsport 5. As for more Halo or Gears of War, we're not certain. Halo's getting its own TV show, but Gears might be done for. Flagging sales figures for the last game, Judgment, could see the franchise dumped before the next Xbox generation. But who knows?
Other likely appearances include Call of Duty: Ghosts, which will definitely be on the show floor but may also get featured in the Microsoft keynote (10 June, 5:30pm BST) as well, and Ryse, the motion sensitive sword and shield 'em up from CryTek. Ryse is likely to feature alongside a bunch of other games promoting the new Kinect, something which Microsoft is looking to integrate very tightly with the Xbox One. As an integral part of the company's next generation strategy, Kinect 2.0 is bound to get a lot of stage time.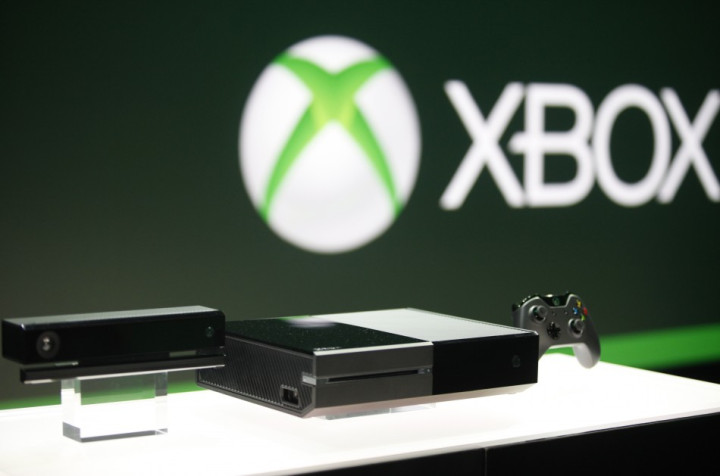 There may also be some fresh info on Microsoft's plans around television and video streaming. Rumour comes from Deadline that CEO Steve Ballmer has been taking meetings with execs from Sony and CBS about deals to get their programmes onto the Xbox. MCV has also heard rumours of a possible deal whereby the Xbox One console would come cheaper if bought alongside a subscription to Sky. We might hear about this or Microsoft might keep the focus on games (it is E3 after all) and stagger the rest of the info out between now and the One's launch near Christmas.
As for this Xbox 360 announcement, we're thinking a standalone console dedicated entirely to video streaming, as mentioned recently by Microsoft blogger Paul Thurrott. It might seem strange to roll out a new current machine so close to the Xbox One launch, but if Microsoft is looking to tie people into its entertainment ecosystem, a cheap, dedicated video box, aimed at non-gamers, would be a smart way to encroach on the living-room.
Sony
We know Sony will show the PS4 itself, that's a given, but aside from that, we've not heard much. We're expecting a kind of reverse Microsoft. Where Sony packed the New York PS4 launch with games and developers, it left analysts scratching their heads as to what, exactly, were the company's long-term plans. As such, we might hear more about video streaming, deals with content providers and maybe something about paid online subscriptions. Though the PlayStation Network has always been free so far, it's likely that, given the ballooning cost of game development and long lifespan of next-gen consoles, Sony will look to charging for multiplayer as a steady source of income.
Games wise, the brilliant The Last of Us will definitely be on hand to play at E3 and Beyond: Two Souls will be getting a push as well. We'll also see more from Killzone: Shadow Falls, Drive Club and Knack, the big upcoming PS4 exclusives. There might even be a surprise or two. We have it on good authority that the other half of Naughty Dog, the team which didn't work on The Last of Us, is putting together something right now and whatever it is is bound to be on PS4. Whether it'll break cover at E3 though, we're not sure.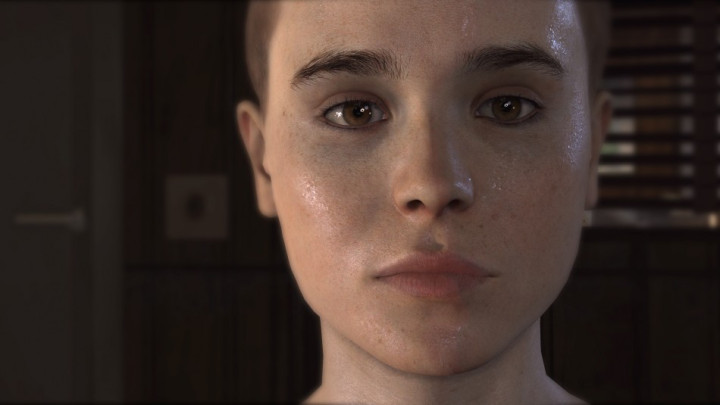 As a final word on both the big console makers, don't expect to hear much about pricing, used games and all that hoopla. Cowen and Company analyst Doug Creutz has already said as much to Games Industry International; it's likely the two big console makers will want to focus more on the vision than stumble over any awkward policy and pricing details. It's still early days for the One and the PS4 and both Microsoft and Sony will be looking to build punters up for a while before slipping in some of the distasteful details.
The Sony keynote is also on 10 June, at 2am BST and you'll be able to watch it live here at IBTimes UK.
Nintendo
Just a quick word on Nintendo, since the company's already said it won't be doing a big show at E3 this year. There's a Nintendo Direct scheduled for 11 June at 5pm BST and it will likely feature more info on the Zelda, Mario and Luigi games headed to the 3DS later this year, as well as Super Smash Bros Wii U. If Nintendo wants to steal the spotlight away from Microsoft and Sony, though, it's going to have to announce yet another Wii U price drop.
The only other way Nintendo will draw much attention at E3 this year is if it goes completely leftfield and announces it's developing IPs for other consoles. As reported by Pocket Gamer, British game industry figures Ian Livingstone, life president of Eidos, and Peter Molyneux of Fable fame have both predicted Nintendo will drop out of the hardware race and start developing games based on its best-selling franchises for other consoles. Mario on PS4? You never know.
Games
Last year, the E3 games line-up boiled down to Dishonored and Watch Dogs. This time however there's more on show than you could shake a joystick at. Watch Dogs is set to return, but Ubisoft will also be bringing Assassin's Creed: Black Flag and Splinter Cell: Blacklist. EA's got FIFA 14 and Battlefield 4; Kojima Productions is bringing Metal Gear Solid: Ground Zeroes and Metal Gear Solid: The Phantom Pain; Saints Row IV will be there; Elder Scrolls Online will be there; Batman Arkham Origins, Killer is Dead and the standalone DayZ game will all be there.
And we just got word from Game Informer that Respawn Entertainment, the company put together by Infinity Ward founders Vince Zampella and Jason West, after they left the Modern Warfare series, has finally unveiled its first game. Titanfall is a sci-fi shooter with heavy focus on multiplayer. Expect to see it in more detail at E3.
The list of games goes on. Gran Turismo 6, a new Final Fantasy for PS4, Pro Evolution Soccer 2014, Rain, The Witness, Thief and of course, Call of Duty: Ghosts - all these and many, many more are going to be on show, so get ready for a lot of game news.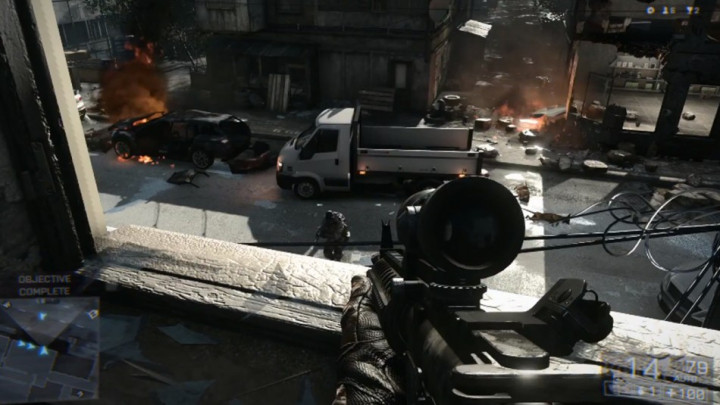 What we won't see...
And as for what won't be there, Valve, as we've said, isn't turning out for E3 and thanks to spontaneous publicity campaigns like this, the days of Rockstar tearing up the show floor, a la Grand Theft Auto 2, are long gone, so don't expect anything on GTA V, a new Red Dead Redemption or the increasingly mysterious Agent.
Then again, who knows? Watch Dogs came out of absolutely nowhere last year, so maybe some sneaky developer has a killer IP up their sleeve for E3 2013. We'll have to wait and see.
The Microsoft, Sony, Ubisoft and EA keynotes are all going down 10 June and IBTimes UK will be covering all of them as they happen. The next day, E3 opens the show floor, and the expo lasts until 13 June. Once again, IBTimes UK will be bringing all the big announcements as and when they come.