Representatives from Electronic Arts (EA), Ubisoft and Activision have expressed doubt over the sales potential of Nintendo's Wii U, revealing that they have not seen adequate financial return from games developed for the console.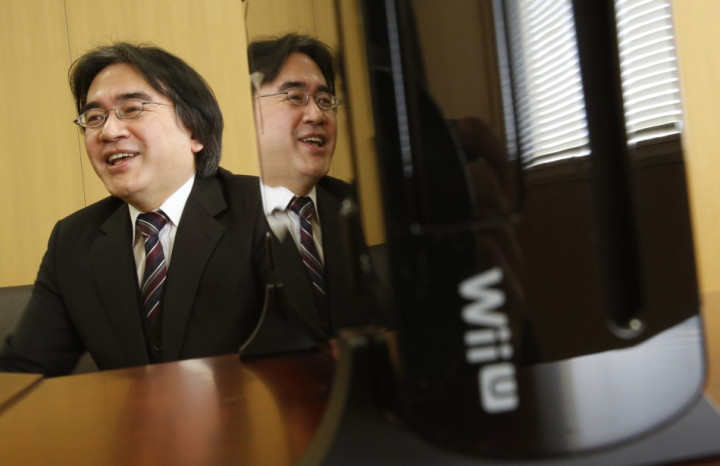 Speaking to Games Industry International, Yves Guillemot of Ubisoft, Eric Hirschberg of Activision and EA's Peter Moore discussed why their companies had opted out of creating games for the Wii U, pointing to the console's low sales figures and small online community.
Guillemot, CEO of Ubisoft, said the company would re-evaluate the Wii U based on its performance during Christmas 2013. The French developer had originally invested heavily in Nintendo's console, creating Zombi U, one of the Wii U's most popular launch games.
However, Ubisoft has since opted to make Rayman Legends, originally a Wii U exclusive, available on other consoles, as the sell-through potential of Nintendo's machine has been put into doubt:
"We must find a way to ensure the creativity of [our] games could have a big enough audience," said Guillemot. "We hope it will take off. At the moment, we've said 'let's do through Christmas and see where we are from there.'"
Bet big
Hirschberg, who spoke to Games Industry during E3, was also doubtful regarding the sales potential of games on the Wii U. Like Ubisoft, Activision bet big on the console, releasing Call of Duty: Black Ops II and Skylanders Giants for it during the November, 2012 launch period. Activision now has no further plans for Wii U games.
"We came to the table with a robust slate," said Hirshberg, Activision's president. "But we have no announcements now."
Criticism of the Wii U has stemmed from both its lack of first-party Nintendo titles and its out-dated technology. With the PlayStation 4 and Xbox One due to launch at the end of 2013, the current console generation is drawing to a close, but the Wii U, which is still less than a year old, uses hardware only as powerful as the PlayStation 3 and Xbox 360.
Outmoded
Despite its youth, the Wii U is set to be outmoded in the next few months, leaving developers uncertain of its financial potential. Peter Moore, EA's COO, was the most vocal critic of the console, saying its poor engagement with online players made it a bad fit for games like Battlefield and FIFA:
"We were there with four games for them [at launch]. It's been a disappointment when you look at sell-through and, as a company, we have to be very judicious where we deploy our resources.
"The lack of online engagement that we see on Wii U [is troubling]," continued Moore. "It's so integral to what we do. They're so small it's hardly worth running the servers. It seems like a box that's out of sync with the future of EA - which is one that gives a real social feel to our games. The Wii U feels like an offline experience right now."
EA has previously announced that it is no longer developing any games for the Wii U.
Iwata
Nintendo is hoping to bolster Wii U sales with a range of new games in 2013 and 2014, including new Mario Kart and Super Smash Bros. titles. Speaking in a recent Q&A with Nintendo shareholders, company president Satoru Iwata admitted the Wii U software line up had not been strong so far:
"Admittedly, there is currently a small number of announcements of new games by third-party software developers for Wii U. There were so many games released by third party publishers for Wii U during the launch period, but most of them were converted from other platforms and therefore could not enjoy brisk sales. As a result, some software developers have become pessimistic about Wii U.
"As third-party software developers do business for their own profits, they tend to avoid investing in a platform with little presence. Accordingly, we will give more momentum to Wii U through our software. This is one thing we need to do."