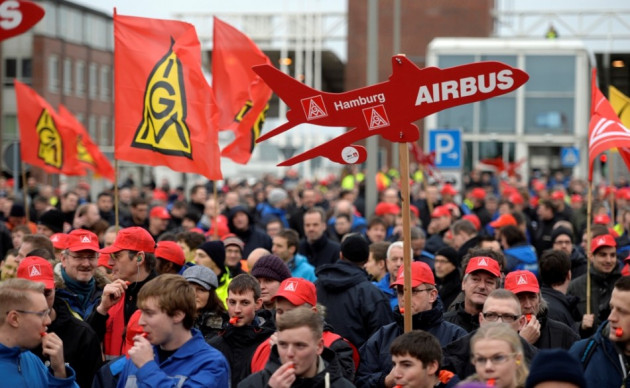 European aerospace giant EADS would axe up to 6,000 jobs and sell its Paris headquarters as part of its restructuring, according to a media report.
French newspaper Le Figaro reported that the company is planning to cut between 5,000 and 6,000 jobs as part of a restructuring programme. The company currently employs about 140,000 people at more than 170 sites worldwide.
Earlier, German news agency DPA reported that about 8,000 jobs would be cut in the planned restructuring.
Nevertheless, there will not be any employee layoffs, as the job cuts are planned through voluntary redundancy, reclassifications, non-replacement of retiring employees and non-renewal of temporary contracts, according to Le Figaro.
The company's offices in the Paris region will be reorganised via the programme, which includes the sale of its 12,000-square-meter Paris headquarters, valued at around €100m ($137m, £84m).
Meanwhile, the headquarters of EADS' defense unit Cassidian in the German city of Unterschleissheim would be closed and transferred further south, to Ottobrunn.
The restructuring would result in cost savings in the range of €300m to €500m between 2014 and 2016; German media had previously projected cost savings of €690m.
Restructuring
EADS is made up of four divisions - Airbus, Astrium, Cassidian and Eurocopter. The company recently announced a streamlining at its complex corporate structure in order to bring efficiency to its functions and save costs.
The new structure will combine EADS' defence and space operations into the new Airbus Defence and Space division. The other divisions will be Airbus and Airbus Eurocopter. The entire group will be rebranded as Airbus Group.
People familiar with the discussions told Wall Street Journal that the company's top executives will meet with its labour representatives on 9 December to discuss its restructuring. EADS will detail about its restructuring and its financial impact at the annual meeting with investors on 11 December in London.
The restructuring was widely expected to include job cuts and sale of office buildings. In November, more than 20,000 EADS employees in Germany staged a protest against the company in anticipation of job cuts.