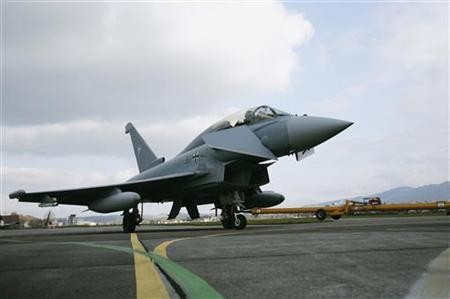 The Federal Bureau of Investigation is planning to initiate a probe into corruption charges in a subsidiary of the European aerospace group EADS in connection with a contract in Saudi Arabia for the British defence ministry, the Financial Times reports.
FT noted that the FBI had interrogated a witness and acquired documents in connection with allegations that the subsidiary, GPT Special Management Systems, bribed Saudi officials. GPT sells communication equipment to the Saudi National Guard through the UK defence ministry.
The subsidiary had allegedly bribed Saudi military officials with luxury cars and made £11.5m ($18.1m, €13.5m) of unexplained payments to bank accounts in the Cayman Islands between 2007 and 2010.
However, the US authorities are yet to announce an official investigation against the subsidiary, the newspaper added.
EADS, which is Europe's biggest aerospace company, told FT that it has not been contacted by the FBI or any other US agencies in connection with the probe.
The investigation from the US is in addition to the criminal probe conducted by Britain's Serious Fraud Office (SFO), following EADS' own investigations into the matter found no evidence of wrongdoing. Britain enacted new anti-bribery laws in July 2011.
In 2006, former Prime Minister Tony Blair intervened to put an end to a separate investigation into bribery allegations against the UK defence group BAE Systems. BAE had allegedly bribed Saudi officials in the hopes of winning the £43bn Al-Yamamah fighter contract, and Blair stopped the investigation on national security grounds.
However, the US FBI and Department of Justice took up the case after receiving some of the evidence from a whistleblower. In 2010, the US authorities found BAE guilty of bribing middlemen to secure a deal. They also fined the company $400m, a record at that time.