The younger that boys first watch pornography, the more likely they are to feel the need have power over women when they grow up, according to research presented at a psychological convention today.
Sexism isn't good for anyone's mental health. Among women it increases anxiety and lowers self-esteem, and it makes men more likely to be lonely and depressed.
Researchers at the University of Nebraska, Lincoln, have found that the age of first exposure to porn also alters how promiscuous men feel they ought to be in later life. The findings are being presented at the American Psychological Association's annual convention in Washington, DC, today.
The researchers asked a group of 330 men to cast their mind back in time to their first encounter with pornography. The men ranged from 17 to 54 years old, and were mostly white and heterosexual – 85% and 93% respectively. One thing they all had in common was that first memory of watching porn.
They had to answer a total of 46 questions about this experience, covering points such as the age at which it happened and whether it was intentional, accidental or if they had in some way been forced to watch it. The earliest the men had been when they first watched porn was 5 years old. The latest was over 26.
The younger the men had been when they watched porn, the more likely they were to feel the need to have power over women. But those who had been older at their first exposure were more likely to want to be 'playboys' – to feel the need to have many sexual partners.
Previous research has shown that the more porn men watch, the more they are likely to feel like these two norms are an important part of their identity. The present study is the first to find that the norms are affected differently by how early boys start watching porn.
"We want people to be informed about the effects of porn, and we want parents to have a conversation with their kids about this," study author Alyssa Bischmann of the University of Nebraska told IBTimes UK.
"That's what matters, having this critical awareness of what we see in porn and how that might affect how we do things. So just having that awareness of how it can affect our views and being more conscious of that might mean it doesn't affect our views as much."
Forensic psychologist Afroditi Pina of the University of Kent welcomed the study, saying that she had found similar figures for children's access to pornography in a study in the UK for the Office of the Children's Commissioner.
"We found people are exposed at a very young age," Pina said. Another recent study by the NSPCC also found similar results, that almost half of 11 to 16 year olds had seen porn online.
Bischmann's study also found that more than 17% of men reported that their first exposure to porn had been forced, rather than something they sought out or came across accidentally. This figure too backs up similar findings in other studies, Pina said.
"It's a very unfortunate and negative thing that some boys are being or feel forced to watch porn," she said.
"Being forced to watch it could mean anything from people sending them porn via texts or messages on online forums or being in a group of children playing and someone will pass a phone around. That would count as a forced experience if you don't want to see it but then it's right there."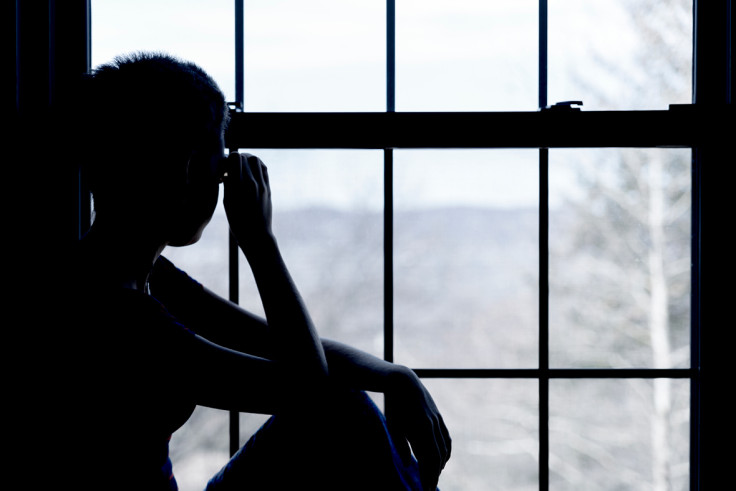 There is much that is still not known about the effects of pornography on mental health and social attitudes, particularly among children. Bischmann says one question she is often asked is whether there is a 'safe' age for men to start watching pornography so that it doesn't make them more likely to develop sexist attitudes.
"The truth is we don't know yet," she said. "We want to do a lot more with this line of work. What we want from this study is more awareness that pornography is correlated with these different masculine norms that some people would say are not healthy for men or for women."
But research is beginning to paint a picture of how children are affected by viewing porn. Particularly at younger ages, children struggle to make sense of the behaviour that they see, Pina said.
"They don't know what they're watching. Sometimes it may appear to be more violent than they would have expected and they may not know or understand why it's like that. The shock of it sometimes could affect children," she said.
"We have correlational studies and ones like this one, which is a step in the right direction, but we don't yet know the long-lasting effects of children watching porn."
As well as encouraging openness to talk about porn, Pina said the study underscores the need for sex education for children.
"Some children seem to rely on porn for sex education. That's the really sad thing – it shouldn't happen like that. We can't blame parents solely for missing the opportunity to educate their children. It's a combination of different things.
"Many of these studies highlight that children and young people need to have relevant sexual education. To be able to ask the questions they want to ask to someone who is knowledgeable and knows what the issues they're facing are.
"There are things we need to do better to help children. If young people were able to access reliable material that is not porn that would answer their questions, it might lessen their need to find out about sex by watching porn."