I'm a gay porn star and I'd like to teach you about safe sex
Porn4PrEP wants to use porn, to teach people about sexual health.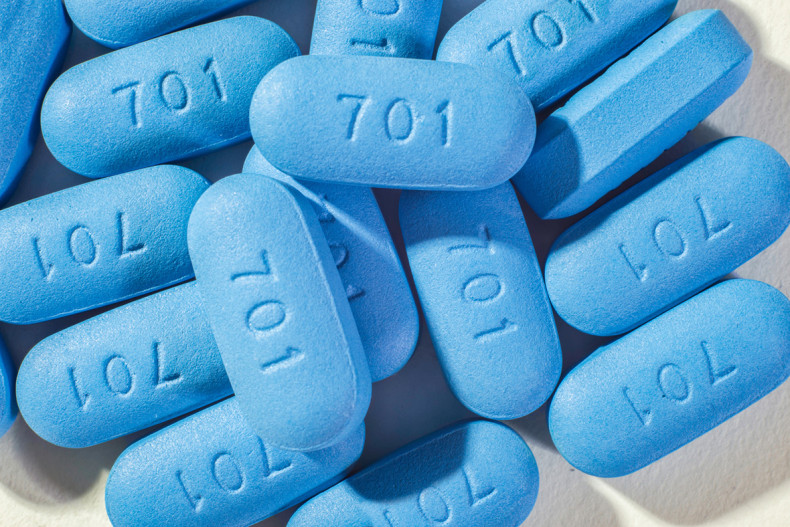 I am a porn star. Do I have your attention? Funny how that works...
Yet when talking about sexual health, it's met with weariness. Maybe that's because sexually transmitted infections (STIs) cause us apprehension. We think "THAT could never happen to me".
Right after I did my first professional porn scene, I discovered that I had been paired with someone who had HIV. Terrified, I went to the hospital, where I started PEP, a course of medication that can prevent an infection if it is taken within 72 hours of exposure.
That's when I learned there actually hadn't been a risk of infection – I just had out-dated information about people living with the virus on medication. I discovered that my scene partner had been "undetectable".
People with HIV who are on antiretroviral therapy can gain an undetectable viral load, a state where the virus cannot be passed on to others. I would have actually been at greater chance of catching HIV with a partner who did not accurately know their HIV status.
After my scare with HIV, I learned of a successful medication available in the USA that protected people from catching HIV with amazing efficiency – pre-exposure prophylaxis, or PrEP. I approached my doctor but he told me it was not available in the UK.
This forced me to turn to online providers, and I now get the medication from a website that is monitored by community grassroots actions.
Since then, I have worked with a number of openly HIV positive models and do so without fear. What's more important for me is knowing my partner has had negative results in a recent test for all other STIs. Pairing mistakes do happen in porn. I learned to take as much control of my sexual protection as I could, and never to entrust that job to others.
The power of porn
The porn industry has its problems, but many people also admit they've learned about sex via porn – so it has its strengths too. I thought I knew all about STIs before I started porn. I soon realised how much I still had to learn.
As a porn actor, my sex life is completely transparent. One thing we can all agree is that porn provides something for every sexual taste and reaches individuals in almost every social economic group. So why not use this reach for a constructive purpose?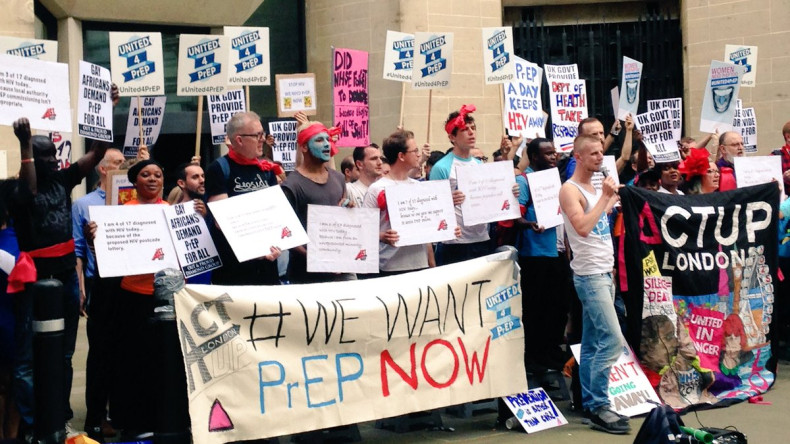 In cities like London, STI cases have been increasing for years. If this wasn't bad enough, a steady population increase is adding pressure on sexual health clinics to provide suitable care, causing them to struggle under the pressure.
Since starting PrEP, I have seen a number of my friends become HIV positive. It has made me realise that I needed to share my discovery, to help reduce the number of new infections.
So I set up an organisation to address naked truths about sex.
I created a project called Porn4PrEP. We make free educational porn films that leave something constructive for audiences to remember. Teaching people about PrEP is one of our many focuses. Social media is another platform we use to provide sexual education, along with art projects that express the reality of sex.
Films include brief interviews with porn stars and medical professionals, discussing how to stay healthy in ways that keep sex exciting, not scary. Using sensitive editing, it is possible to keep audiences happy and still explain health issues in detail.
The contraceptive pill faced similar struggles as PrEP in its fight to become mainstream, but now it's hard to imagine not having that choice.
PrEP effectively tackles a great fear in many people, empowering users to be optimistic and to develop a thorough STI defence. It also helps users see beyond a partner's HIV status and value them for who they are – a long overdue step in social equality.
Our fight to access PrEP
Over two years have passed since I first enquired to my doctor about PrEP, but it is still not offered on the NHS. The EU commission approved its distribution in EU nations but when it comes to logistics, demands are individual to each country.
Some worry that PrEP may lead to an increase in condom-less sex and therefore to an increase in other STI infections. However, clinical studies such as the UK's PROUD and France's IPERGAY study do not support this.
We now have a real chance to knock HIV down for good, a cause for which many people have died. It's also worth noting that by preventing HIV, there will also be additional reductions in co-infections such as Hepatitis C, and a cost reduction for HIV-related treatments like counselling.
As for me, I haven't waited for the NHS to distribute PrEP. I get the medicine on a platform called "I want PrEP Now" (IWPN).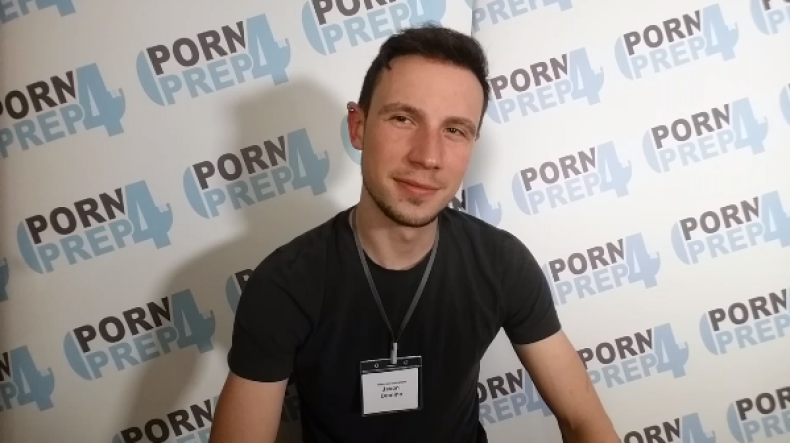 This site is a community organisation that directs people to reliable sources of PrEP. Its founders test the drugs from suppliers and certify that they are high quality generic versions of the medication, at a competitive price.
The effect has been the building of community-led healthcare, supporting the public who might otherwise be taking risks with other PrEP providers.
IWPN shows demand for the medication and its success demonstrates the drug's potential. Last year a 30-50% reduction in new cases of HIV was reported in key London GUM clinics. The work that IWPN puts in to support safe access to PrEP is widely praised for enabling last year's reduction in new HIV cases.
Meanwhile, the organisation encourages the NHS to offer the medication under the supervision of medical professionals. NHS England has agreed to a trial offering PrEP beginning in the summer of 2017.
Since being on PrEP, I've had additional HIV exposures. Every one to three months I go to GUM clinics for testing, but my HIV results remain negative.
I am a porn star. I use my influence to dispel ignorance around sexual well-being. It's time we all took a closer look at sex and options available. Take it from a professional.
---
Jason Domino is a porn actor based in the UK. He is the founder of Porn4Prep, a group of individuals aiming to make PrEP more readily available in the UK, to de-stigmatise those living with HIV, and to teach the public about sexual health matters through porn.