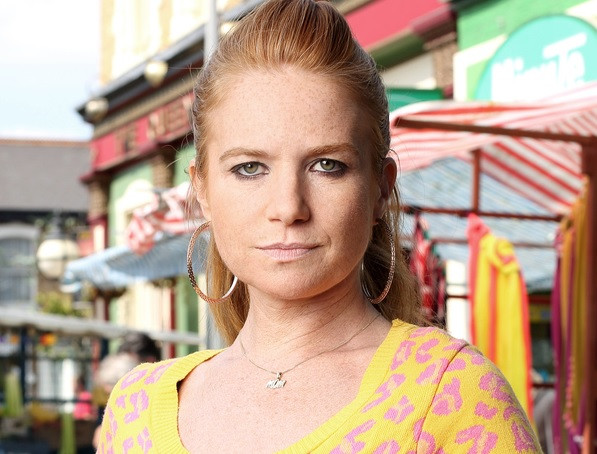 She is one of the most feisty characters to come out of British soaps but soon Bianca Butcher's iconic 'Ricccckkkyyy" screech will be a distant memory.
Patsy Palmer has announced she is set to leave EastEnders for good.
The 41-year-old actress, who has played the loud-mouthed market stall holder on the BBC drama on and off since 1993, is reportedly taking her career in a new direction by moving to Hollywood.
"Patsy is really sad to be leaving the show as she loves playing Bianca and working with executive producer Dominic Treadwell-Collins but she knows it's the right decision at this time in her life," a spokesperson for the flame-haired star said.
Fans will be happy to hear that there are no plans to kill off Bianca, who is currently struggling to come to terms with her mother's cancer diagnosis.
"We are so sad that Patsy has decided to leave us but completely understand it's the right time for her," said Treadwell-Collins.
"Bianca won't be leaving Albert Square until the autumn so there's still a lot more to come from her on screen this year – and the door will be left wide open for her return. We won't be getting rid of Bianca's puffa jacket just yet," he reassured viewers.
Fans were introduced to a teenage Bianca when the Jackson family arrived in Walford in 1993. Her realtionship with Ricky Butcher, played by Sid Owen, made her a household name.
Bianca's major storylines includes trying to bed David Wicks, who was later revealed as her biological father and discovering that her boyfriend Tony King had been sleeping with her adopted daughter since she was 12.
It will be the third time Palmer has left the show, having first exited in 1999. She returned for a one-off episode in 2002 and joined full-time in 2008.