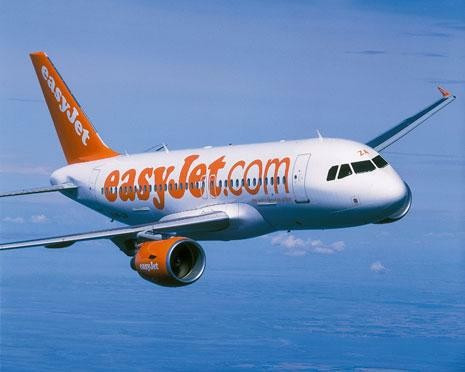 Shares in easyJet were up on the FTSE 250 in morning trading after the budget airline said it had resolved a long-running branding dispute with its founder, Sir Stelios Haji-Ioannou.
Under the deal Sir Stelios will lose his right to appoint himself as Chairman of easyJet and his easyGroup IP Licensing Limited (eGIP) will no longer be able to appoint directors to the board of easyJet.
EasyJet has agreed to pay eGIP 0.25 per cent of its total revenues as an "annual royalty" for using the "easy" brand. For the first and second years easyJet will make payments of £3.9 million and £4.95 million respectively. Sir Stelios had previously received just one pound a year in royalties.
EasyJet are also free now to enter into co-branding agreements with other companies.
Sir Mike Rake, Chairman of easyJet, said, "easyJet has grown and developed since the brand licence was signed and the licence agreement needed to be clarified to allow the Company to move forward. I believe the revised agreement better aligns the interests of easyJet shareholders and the Licensor. I'd like to thank Sir Stelios for his constructive approach to our discussions over the past few weeks. Sir Stelios created easyJet and its success is a tribute to his vision and energy."
Sir Stelios Haji-Ioannou, Chairman of easyGroup, said "As the largest single shareholder in the airline as well as the owner of it's brand, I hope that the new team, led by Mike, Carolyn and Chris, will use this expanded scope of the brand licence to create value for all shareholders.
"The way low cost airlines make money has changed over the 10 years since the original licence was signed. This amendment allows the airline to now grow its business even further by removing some of the restrictions imposed by the original agreement.
"I am content this is a fair deal for both sides. The agreed amendments will result in increased competition from the airline for the other easyGroup licensees (such as easyHotel, easyCar and easyBus). However the agreed royalty payable provides appropriate remuneration for easyGroup thereby aligning the interests of both parties.
"Let's hope this is a win-win for all concerned!"
Carolyn McCall, easyJet Chief Executive, commented, "This is a sensible resolution of a difficult dispute that provides a fair, clear, workable outcome that is an improvement for both sides. It provides easyJet with operational flexibility and commercial freedom to grow our business and it provides both sides with clarity."
By 09:10 shares in easyJet were up 3.63 per cent on the FTSE 250 to 468.00 pence per share.