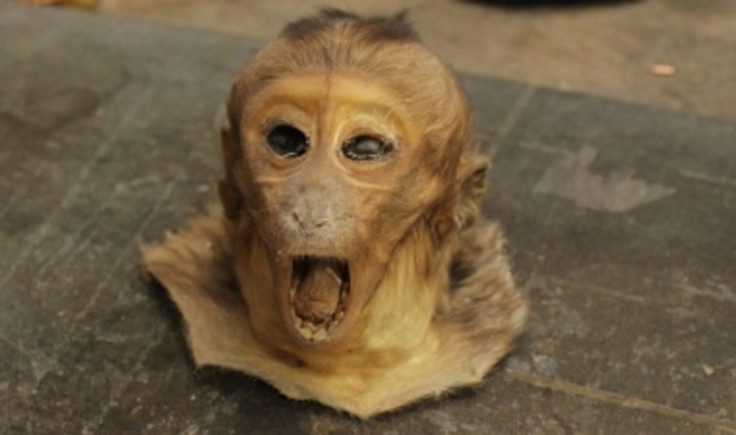 A taxidermist who sold illegal animal specimens including pickled lizards and monkey heads online has been jailed.
Daniel Stocks, 41, from Kingkerswell, near Newton Abbot, Devon, was described as a "prolific" trader who ran a legitimate business selling artificial shrunken heads but also sold illegal taxidermy specimens via eBay under the brand name Killer Curious.
He was arrested by officers from the National Crime Agency (NCA) after they were alerted by the Border Force when they found a veiled chameleon specimen in a package sent from Philadelphia to Stocks's address. He did not have a licence to import.
Following a search of his home and an industrial unit he rented, officers confiscated a stuffed African white-backed vulture, macaque heads and skulls, monkey tails and monkey paws framed and mounted above the phrase Make A Wish.
An investigation also found that Stocks had been trading in horn bills, leopard cats, langur monkeys and green monkeys breaking Convention on International Trade in Endangered Species (CITES) laws on the sale of controlled species.
Stocks claimed he did not know the CITES rules, but listings he wrote on his eBay page made highly specific references to the regulations.
Appearing at Exeter Crown Court, Stocks also claimed he was confused by Latin names of species on the CITES list and his own research suggested the monkeys he was buying were not endangered or protected.
Stocks has been jailed for six months after pleading guilty to four charges relating to the trade in specimens.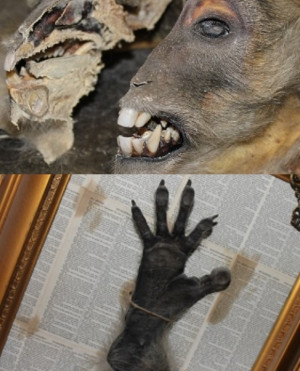 Dawn Cartwright, of the NCA's Border Policing Command, said: "Dan Stocks was a prolific illegal specimen trader who thought the rules on protected species were for others to worry about.
"But those rules are there for good reason, and the NCA takes the criminal trade in protected species seriously. In partnership with the Border Force and the national wildlife crime unit we will make sure traders operating illegally are found and dealt with."
Grant Miller, Border Force senior officer, national CITES team at Heathrow airport, said: "Cases like this expose an illicit and often cruel trade, which can have a devestating impact on the survival of endangered species.
"Border Force's specially trained CITES officers, working alongside partners like the NCA and the national wildlife crime unit, are vital in preventing the illegal importation of controlled animals and plants and stamping out this type of criminality."
Alan Roberts, of the national wildlife crime unit, said: "This sort of crime is getting increasingly prevalent. It's important that we stamp out the market because of the serious impact on the numbers of species in other parts of the world.
"This is not about a few items that are a by-product of other activity. Animals are killed specifically for this trade."