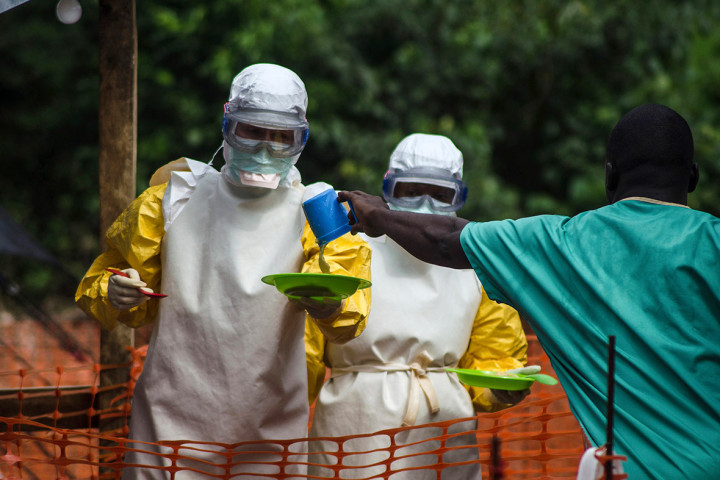 The first Briton to contract the deadly Ebola virus may be flown to the UK for treatment, it has been revealed.
Government sources told the Sunday Telegraph that the man, who is believed to be a medical worker, may be flown to RAF Northolt near Heathrow, before being taken to the Royal Free Hospital in north London.
He was infected in Sierra Leone, West Africa, where 392 have died in the latest outbreak.
The Royal Free Hospital is the only one in the UK equipped to treat Ebola patients and contain the virus.
No final decision has been taken on whether to fly the patient home, reports the Telegraph.
A decision will be made after a medical examination today.
First British victim
The patient is the first Briton to be infected with the deadly virus, which kills up to 90% of people it infects.
Professor John Watson, deputy chief medical officer, said: "The overall risk to the public in the UK continues to be very low. Medical experts are currently assessing the situation in Sierra Leone to ensure that appropriate care is provided.
"We have robust, well-developed and well-tested NHS systems for managing unusual infectious diseases when they arise, supported by a wide range of experts."
The virus has killed almost 1,500 people across West Africa in the worst ever outbreak of the disease, with the first case reported on 1 April.
It has spread from Guinea, to Liberia and Sierra Leone, and to Nigeria, Africa's most populous country.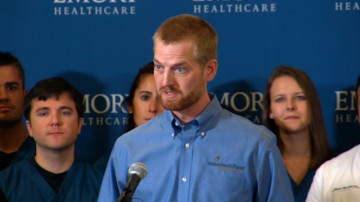 In Nigeria, 213 people are being monitored for symptoms of the disease, including 'secondary contact', such as the spouses of caregivers.
Hidden Ebola victims
The World Health Organisation (WHO) has said relatives of some of those infected have been hiding victims, believing, they would be more comfortable at home and distrusting western medicine, creating 'shadow zones' where infection rates are uncertain.
Earlier this month, Britain cut off all flights between Britain and the West African countries affected by Ebola.
This morning, Ivory Coast closed its borders with Liberia and Guinea to prevent the disease spreading into the country.
Symptoms of Ebola include fever, intense weakness, muscle pain, headache and a sore throat.
According to WHO, this is followed by vomiting, diarrhoea, rash, impaired kidney and liver function and, in some cases, both internal and external bleeding.
The effects of the disease normally appear between two and 21 days after infection.
WHO says the disease can be passed between people by direct contact – through broken skin or mucous membranes – with the blood, secretions, organs or other bodily fluids of infected people, and indirect contact with environments contaminated with such fluids.