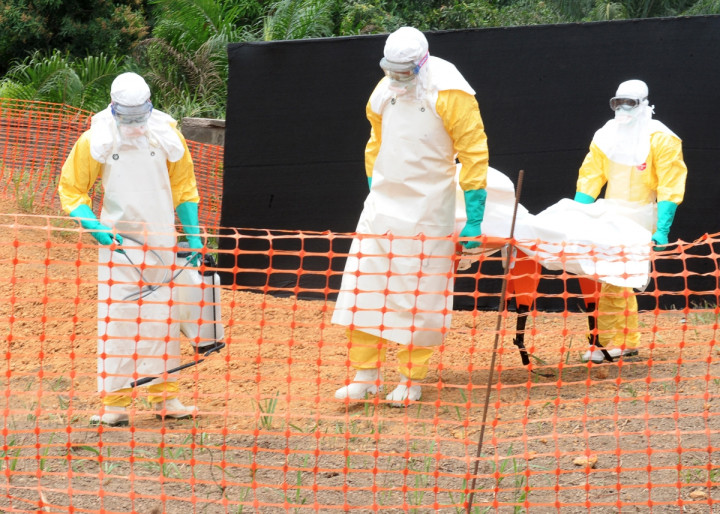 208 people are confirmed to have died from the Ebola virus in Guinea.
Between 29 May and 1 June, at least 21 people were reported to have died from the highly contagious virus, while 37 new cases of suspected Ebola were reported.
The total number of registered cases of Ebola in Guinea is now 328. A further 600 people are under observation after having possible contact with Ebola.
More than half of the new deaths were in the southern Guekedou region, where the outbreak is centred.
Neighbouring Sierra Leone and Liberia have also been increasingly affected, with six deaths in Sierra Leone and 10 in Liberia, where the death toll from the disease has leaped from one a week ago, to six.
The World Health Organisation has described the incidence of the deadly haemorrhagic fever in West Africa as the worst ever outbreak of the disease.
Medical charities said that one contributory factor in the spike in the number of deaths from ebola, stems from people seeking help from traditional healers instead of obtaining necessary medical treatment.
Experts from the World Health Organisation and the Doctors Without Borders charity are on an emergency mission to West Africa after six suspected Ebola patients were removed from hospitals by their families in defiance of doctors' orders.
The chances of surviving the disease are greater if it is identified early and treated.
The virus was first identified in 1976 in the Democratic Republic of Congo. Ebola is passed on through contact with the fluids of infected people or animals, such as urine, sweat and blood.
There is no cure or vaccine for Ebola - one of the world's deadliest viruses. The only prevention methods are isolating those with the virus and anyone who comes into contact with them.