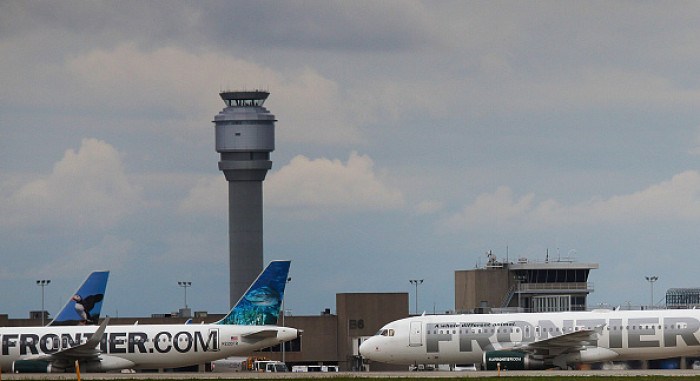 Flight and ground crew at airports are increasingly concerned about exposure to people infected by Ebola, and have not been equipped or trained to stay safe, according to one union.
The US-based Service Employees International Union (SEIU), which represents aircraft and airport cleaners, says its members are undertrained and exposed to danger as they come into contact with bodily fluids without the right protective gear in the course of their work.
SEIU spokesman Graham Copp told Forbes magazine: "It's hard to see how the airline industry is playing its part to keep workers and passengers safe, when there are so many reports of undertrained, underequipped workers coming into contact with bodily fluids, such as blood, faeces and vomit."
On 15 October the US Centers for Disease Control and Prevention (CDC) issued new guidelines to airline crew, cleaners and baggage handlers about minimising the risk from Ebola. The guidelines include how to prevent people with symptoms from boarding aircraft and what to do if symptoms emerge during a flight. It states Ebola is not an airborne virus so the risk to workers is low.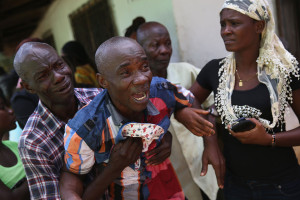 However, the union says its members are at greater risk because of their contact with bodily fluids. Cost-cutting means contractors also pay very low wages, resulting in a high turnover of staff and people working longer hours, resulting in more mistakes as a result of exhaustion.
The SEIU is running Ebola awareness training for staff at New York JFK airport, the principal point of entry from West Africa into the US.
But Copp believes the airlines themselves need to do more to keep staff and passengers safe and the training offered by the union was not meant "to replace employers' obligation to provide comprehensive training on infection control to the people who keep our airports and airplanes clean."
Air Canada, has now agreed to a union request to allow flight attendants to wear gloves when working. However, there have been several scares on US flights recently, including passengers aboard a flight to Charleston from New York who were taken off a plane by officials in protective garb when they became ill. All tested negative for Ebola.
The CDC is also seeking 132 passengers aboard a Frontier Airlines flight 1143 from Cleveland, Ohio to Dallas, Texas on 13 October after it emerged that Texas nurse Amber Vinson took the flight. She had treated Liberian Thomas Eric Duncan, who later died of the disease. Over 800 people who flew on the same plane on later flights have now been notified.