Ebola Outbreak: Number of Victims Soars Past 10,000
World Health Organisation believes 50% of Ebola-infected people killed by virus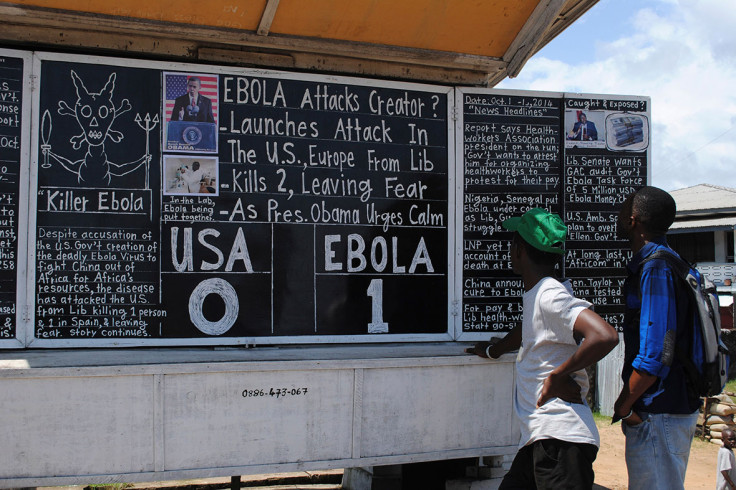 The number of people infected with the Ebola virus has risen above 10,000, the latest World Health Organization (WHO) situation report says.
WHO announced on Saturday that the number of people with confirmed, probable and suspected infections has risen to 10,141. Of those, 4,922 people – just under half – have died.
The figures are likely to be a conservative estimate, WHO experts say, as many people in the worst-affected West African countries – Guinea, Liberia and Sierra Leone – may have been unable or too afraid to seek medical help.
The Ebola outbreak in West Africa is the largest ever outbreak of the disease. It has particularly affected Guinea, Liberia and Sierra Leone, but there have also been cases in three other West African countries, Spain and the United States.
Mali recorded its first case of Ebola Thursday. A two year-old girl, who is believed to have caught the virus from her mother who had died in Guinea, died in the western town of Kayes, health officials announced on Saturday.
In the US governors of New Jersey and New York on Friday ordered a mandatory, 21-day quarantine of all medical workers and other arriving airline passengers who have had contact with victims of the disease in West Africa.
The first person to fall under the order was a healthcare worker who returned on Friday from treating Ebola patients in West Africa. By Friday evening, she had developed a fever and was being monitored in isolation in hospital in New Jersey, health officials said.
The quarantined was announced after a doctor who returned to New York City from treating Ebola patients in Guinea fell ill with the virus.
Dr Craig Spencer, a 33 year-old emergency doctor, returned to New York City on 17 October and used public transport, took a cab, went bowling, and visited a coffee shop a restaurant before seeking treatment on Thursday after suffering diarrhea and a 100.3-degree fever.
© Copyright IBTimes 2023. All rights reserved.