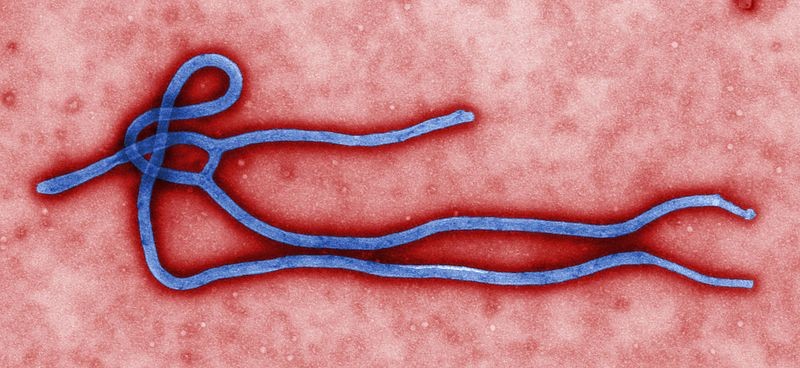 Two experimental DNA vaccines to prevent Ebola and the closely related Marburg infections have been found to be safe in a phase 1 clinical trial.
More importantly, the vaccines generated a similar immune response in healthy Ugandan adults as reported in healthy US adults earlier in the year. Diminished vaccine protection in African populations has been seen for other diseases.
A recent trial of another vaccine had to be halted after most of the volunteers reported severe joint pain.
The results are expected to form the basis of a more potent vaccine, delivered using a harmless chimpanzee cold virus, undergoing trials in the US, the UK, Mali and Uganda.
The findings have been published in The Lancet.
"This is the first study to show comparable safety and immune response of an experimental Ebola vaccine in an African population," says lead author Dr Julie Ledgerwood from the National Institutes of Allergy and Infectious Diseases (NIAID).
Four weeks after the third injection, just over half of the volunteers had an antibody response to the Ebola Zaire protein as did 14 of 30 participants who received both the Ebola and the Marburg vaccines.
However, the antibodies were not long-lasting and returned to undetectable levels within 11 months of vaccination. A more potent vaccine will be required for lasting immunity.
Scientists from the NIAID developed the DNA vaccines with code for Ebola virus proteins from the Zaire and Sudan strains and the Marburg virus protein. The antibody response against the proteins had been found to be satisfactory in primates.
In this phase 1 trial, the Makerere University Walter Reed Program enrolled 108 healthy adults aged between 18 and 50 from Kampala, Uganda, between November 2009 and April 2010.
The volunteers were randomly assigned for intramuscular injection of the Ebola vaccine (30 volunteers), Marburg vaccine (30), both vaccines (30), or placebo (18) at the start of the study, and again four weeks and eight weeks later.
The vaccines given separately and together were safe and stimulated an immune response in the form of neutralising antibodies and T-cells against the virus proteins.
Just one serious adverse event was reported in a Marburg vaccine only recipient, but was not thought to be vaccine related.
The study was funded by the US Department of Defense Infectious Disease Clinical Research Program and US National Institutes of Health Intramural Research Program.
In the race to find a vaccine against Ebola that has killed over 7,000 people in the recent outbreak in West Africa, many candidates have shown promise. A recent study had pointed to the success in using a dengue vaccine in a critically ill doctor who survived the odds.
Nasal sprays and other experimental drugs have been rushed into the race against a cure for Ebola.