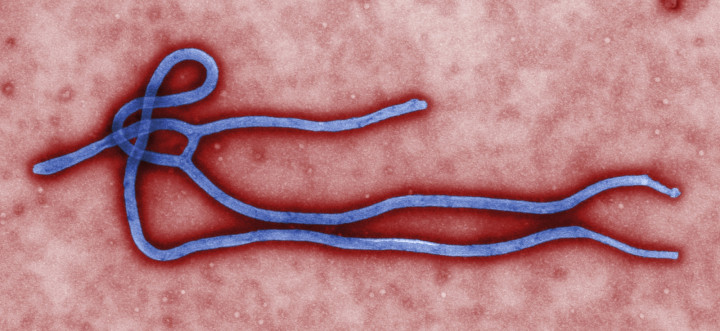 GlaxoSmithKline says its Ebola vaccine may not be available before well into the next year, with full data on safety and efficacy requiring time.
Dr Ripley Ballou, head of GSK's Ebola vaccine research, said it would now take some time to assess the data to establish the correct dosage and for how long the vaccine was effective.
He said that could not be done in time for this latest epidemic.
With more than 4,700 lives lost and the number of cases rising every day, hopes have been pinned on vaccines to provide respite from the present deadly outbreak.
Several vaccines and drugs are in the pipeline but most are taking time over safety tests and protocols, despite fast-tracking.
At GSK, the trials that normally stretch across many years are being compressed to within a year and the vaccine has been given to volunteers taking part in the trial in Africa, the US and the UK.
The company hopes it will have 20,000 doses ready to be tested by health workers early next year, reports BBC.
Two experimental drugs ZMapp and TKM-Ebola have been given to patients during the present outbreak but it has not been sufficiently proven if they recovered due to the drug or a healthy immune system.
More controlled testing will be required.
Meanwhile, Sarepta Therapeutics Inc reported positive results from testing its drug with no visible side-effects. The antidote also works against the Marburg virus.
With insufficient knowledge on how the Ebola virus works, some experts have suggested that one way of treatment could be to strengthen the body via the immune response rather than drugs to attack the virus.
Two approved selective estrogen receptor modulators used in breast cancer treatments have been shown to inhibit Ebola infection in vitro and in a mouse model in a 2013 paper.
Positive results from an experimental drug given to monkeys infected with the Marburg virus suggest that the same technique could be useful against the Ebola virus.
Not all experts agree that changing the immune response is a good idea.
While the ZMapp drug produces antibodies in the body, Tekmira's drug TKM-Ebola, also given to one of the American doctors, works degrading the messenger RNA which carries the blueprint of replication by the virus.