Ebola patient Pauline Cafferkey has "stabilised" but remains in a critical condition at London's Royal Free hospital, health secretary Jeremy Hunt has told the House of Commons.
Cafferkey became the first person in Britain to be diagnosed with the virus after being given the all-clear to fly from Heathrow Airport to Glasgow on Sunday, 28 December.
The 39-year-old, who had been treating patients in Sierra Leone, was admitted to Royal Free hospital on 30 December where she was kept in isolation as her condition deteriorated to "critical".
Addressing MPs in the House of Commons, Hunt said the nurse's condition had stabilised and praised her "bravery and dedication".
"Well, she should know today the whole country is proud of her for her bravery and dedication to the service of others," said Hunt.
"She stands, quite simply, for the very best of NHS values."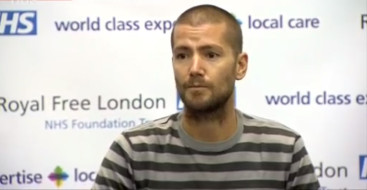 The health secretary also confirmed Cafferkey had received plasma from Ebola survivor Will Pooley.
Pooley was flown back to the UK on an RAF plane on 24 August after contracting Ebola while treating patients in west Africa. He has since been discharged after undergoing successful treatment using the Zmapp drug and vowed to return to the ravaged coast to help combat the virus.
The update on Cafferkey came as news emerged that Zmapp stocks had been depleted at the Royal Free hospital. It is reported to be unavailable worldwide.
The drug had successfully treated Pooley and other survivors from the United States and manufacturer Mapp Biopharmaceutical is now racing to produce more doses of the drug.