Ebola Vaccine: Nasal Spray 'Protects Monkeys For Over A Year'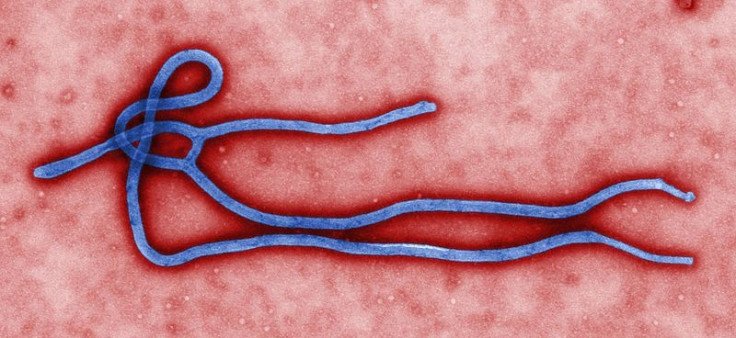 A breathable respiratory vaccine has been shown to be effective in protecting monkeys against Ebola for as long as a year after vaccination.
It targets cells in the nasal passages and in the lungs, and causes a body-wide immune system response. It affects the mucosa, thus preventing the virus from entering the eyes, nose and mouth, as well as through a cut in the skin.
These are the main routes of entry of the virus into the body, according to a study by the University of Texas at Austin's College of Pharmacy published in the journal Molecular Pharmaceutics.
Professor Maria Croyle and graduate student Kristina Jonsson who co-authored the paper with Dr Gary Kobinger worked over seven years to develop the respiratory formulation against Ebola.
"The main advantage of our vaccine platform over the others in clinical testing is the long-lasting protection after a single inhaled dose," said Croyle.
"This is important since the longevity of other vaccines for Ebola that are currently being evaluated is not fully evaluated. Moreover, this immunisation method is more attractive than an injectable vaccine given the costs associated with syringe distribution and needle safety and disposal."
Healthcare workers are at risk of contracting the Ebola virus through exposure to infected needles.
A hundred percent survival of immunised non-human primates makes the nasal spray superior to intramuscular injections, says a press release.
"There is a desperate need for a vaccine that not only prevents the continued transmission from person to person, but also aids in controlling future incidences," said Jonsson-Schmunk.
The next stage would be clinical trials to test the effectiveness of the vaccine in human subjects.
The spray uses a common cold virus genetically engineered to carry a tiny piece of Ebola DNA.
Looking for Funding
Croyle believes the spray is stable at room temperature, an important factor in using the vaccine in hot, humid conditions of Africa where the current outbreak has already killed over 5,000.
She told NBC News that funding is one of the main constraints in developing the Ebola vaccine.
Currently, there are six vaccines at different stages of development — three in the United States, one in Britain, one in Mali and one in Switzerland.
In Mali, the vaccine being tested is also using a common cold virus.
© Copyright IBTimes 2023. All rights reserved.