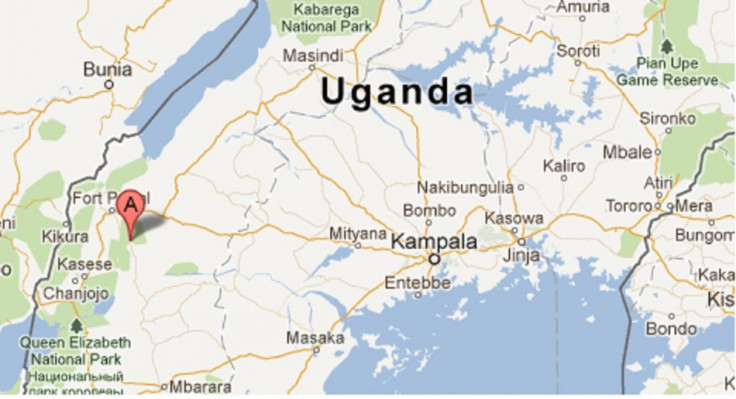 Up to 13 people have been killed due to an Ebola virus outbreak in Uganda, according to the World Health Organisation (WHO).
Though efforts are under way to contain the spread of the virus, the original source of the deadly virus for the latest outbreak is yet to be known. The majority of the infected turned out to be linked to one family and they were suspected to have contracted the virus while attending a funeral.
Ebola virus outbreak was suspected in early July in Kibale district, about 170 km (100 miles) west of Uganda's capital Kampala, but it was confirmed by the WHO only by 27 July.
"There are a total of 20 people suspected to have contracted Ebola and 13 of them have died," said Joaquim Saweka, WHO's representative in Uganda.
"A team of experts from the government, WHO and CDC (US Centers for Disease Control) are in the field and following up on all suspected cases and those who got into contact with patients," Saweka said.
Ebola virus causes viral haemorrhagic fever that affects the central nervous system and the circulatory system in human bodies depending on the strain of the virus. The virus is transmitted by close personal contact and there is no treatment or vaccine.
There is a 90 percent chance of the patient dying due to Ebola infection. Symptoms of the Ebola infection include sudden occurrence of fever along with weakness, muscle pain, headache and sore throat followed by vomiting, diarrhoea, and rashes. It also impair the kidneys and the liver and causes both internal and external bleeding.
Kibela district is situated near the Democratic Republic of Congo (DRC) where the virus emerged in 1976. The deadly virus got its name from the Ebola River.
The last reported Ebola case in Uganda was in May 2011 when a child was killed by the infection. However, the impoverished nation witnessed its devastating form in 2000 when an outbreak killed over 200 people.