At present, there is no cure for deadly virus Ebola, yet two American health workers have swerved death after being given a "secret serum" known as ZMapp.
Nancy Writebol and Doctor Kent Brantly were both diagnosed with Ebola after visiting West Africa to help with the aid effort following the outbreak of the disease, which has so far killed almost 900 people.
They are now recovering after being given an experimental drug that has not yet been assessed for its safety on humans. However, it is not known if the patients recovered from Ebola as a result of the ZMapp treatment or on their own, like a small percentage of others who survived the virus.
Brantly was evacuated from Liberia to the Emory University Hospital in Atlanta last week, while Writebol is expected to arrive there today. According to CNN sources, both improved drastically after being given ZMapp.
What is ZMapp?
ZMapp is made by Mapp Biopharmaceutical Inc, a San Diego-based drugs company founded in 2003. It aims to "develop novel pharmaceuticals for the prevention and treatment of infectious diseases, focusing on unmet needs in global health and biodefense".
The Ebola drug used to treat Brantly and Writebol has not been approved for use by the Food and Drugs Administration.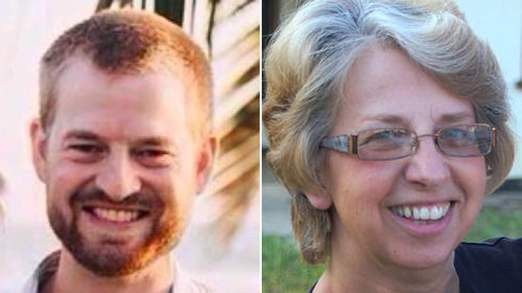 A statement from Mapp said: "ZMapp is the result of a collaboration between Mapp Biopharmaceutical Inc, LeafBio, Defyrus Inc, the US government and Public Health Agency of Canada.
"ZMapp is composed of three 'humanised' monoclonal antibodies manufactured in plants, specifically Nicotiana. It is an optimised cocktail combining the best components of MB-003 and ZMAb.
"ZMapp was first identified as a drug candidate in January 2014 and has not yet been evaluated for safety in humans. As such, very little of the drug is currently available. Any decision to use an experimental drug in a patient would be a decision made by the treating physician under the regulatory guidelines of the FDA.
"Mapp and its partners are cooperating with appropriate government agencies to increase production as quickly as possible."
Does it work?
MB-300, made by Mapp, offered 100% protection to monkeys when given right after exposure to Ebola, and offered some help after symptoms developed, NBC reported.
ZMAb offered 100% survival in primates a day after exposure and 50% after two days. At present, the death rate of Ebola is about 90%. According to CNN, the drug works by preventing the virus from entering and infecting new cells.
How did Brantly and Writebol get ZMapp?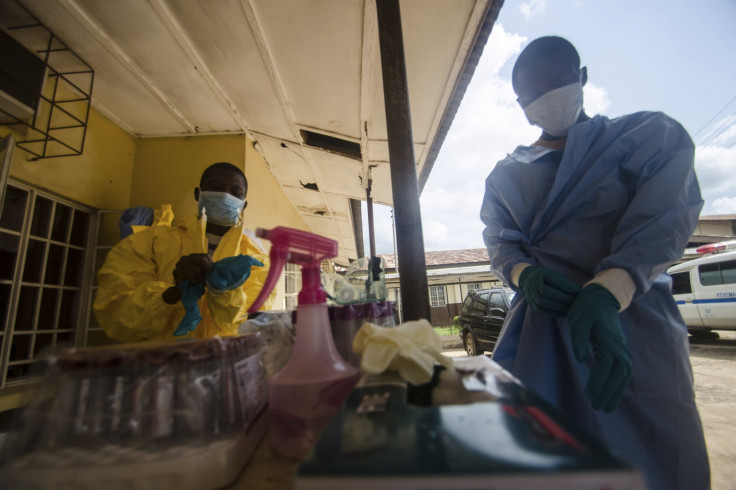 The vials containing ZMapp were stored at subzero temperatures and flown to Libera, where the Americans were being treated. It was then thawed naturally. Brantly was given the first dose and Writebol the second. Both began improving after the medication, with Brantly's condition improving faster.
While not confirmed, it is thought the ZMapp was given to the pair under the FDA's compassionate use regulation. The World Health Organisation said it was not involved in the decision to offer the drug oto them. Both had to give their consent, knowing it had never been tested on humans.
It is not now clear what effect Brantly and Writebol's recovery will have on the use of ZMapp.
What about TKM-Ebola?
News of ZMapp's apparent success follows the announcement that tests on another Ebola drug, TKM-Ebola, made by pharmaceutical company Tekmira, had been halted by the FDA.
TKM-Ebola has been in development for the last few years and began Phase One trials in January – where companies were checking to see if the drug is safe. Two months later it was fast-tracked, Vox reports – a designation given to drugs which can help treat illnesses for which there is currently no cure.
However, the FDA halted TKM-Ebola trials over problems regarding how the drug works. Tekmira chief executive Mark Murray said, in a statement: "Our team is working expediently to respond to the FDA. We are mindful of the need for this important therapeutic in situations such as the ongoing Ebola outbreak in West Africa. However, TKM-Ebola is currently an unapproved agent and the regulatory framework to support its use in Africa has not been established at this time."