A Guinean man who survived the normally-deadly Ebola virus has talked about his experience of the disease that has killed 826 people in West Africa since February.
Saa Sabas, a pharmacy worker in southern Guinea, contracted the virus while caring for his sick father.
As his temperature soared to nearly 40C degrees, he suffered diarrhoea and vomiting as a result of the infection. Despite this, the disease was caught early and he received immediate treatment.
One of a handful of people to survive the virus, Sabas has been dubbed "Mr Anti-Ebola" and now volunteers for the Red Cross to spread awareness of the virus.
"After my father died doctors told me I needed to be followed for 21 days and if ever I felt a small fever, I had to come to the health centre," Au News reported him as saying.
"The countdown then started for me, and after nine days I got fever and this persisted until the eleventh day. Finally, I went to the treatment centre, where I did an Ebola test which was positive."
Sabas explained how he felt "tired and uncomfortable".
"In the beginning I had really bad diarrhoea and hiccups, but with the treatment I started to feel better."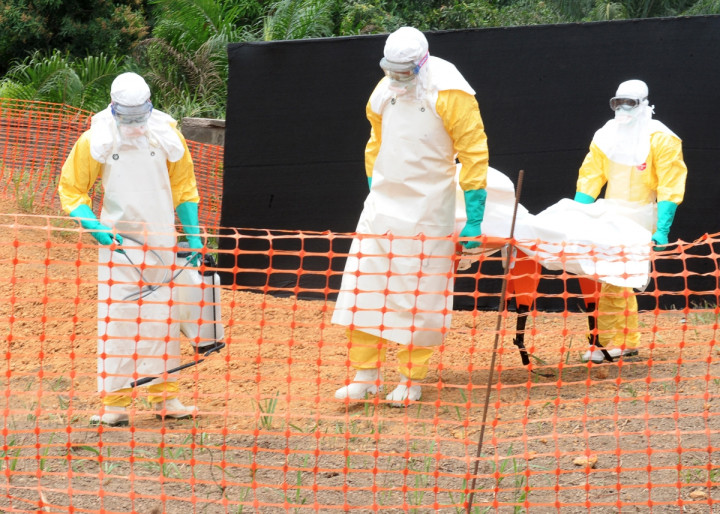 He contracted the virus through his father, who he had nursed through a mystery illness which put him in hospital. Sabas gave him food and drink and washed him.
Ebola is spread through human-to-human transmission, with infection resulting from direct contact - either through broken skin or mucous membranes with blood or bodily fluids.
Speaking to AFP last week, Professor Peter Piot, director of the London School of Hygiene and Tropical Medicine, explained that caring for the infected or taking part in burial ceremonies can spread infection: "Someone who dies is washed, the body is laid out, but you do this with bare hands. Someone who died from Ebola, that person is covered with virus because of vomitus, diarrhea, blood."
Doctors recognised his father had been displaying signs of Ebola after he died and recommended Sabas be checked immediately.
Although he is now free of the disease, Sabas said he had been ostracised in his village.
"Medical staff visited my family, the leaders and elders of my community to inform them that I had recovered and wasn't contagious," Sabas said. "Despite this, I was stigmatised - people avoided me in the beginning. Fortunately over time, they learned to accept me."
Now working for the Red Cross, Sabas works to spread awareness of Ebola so that symptoms are easily recognisable and can be treated quickly. The disease can kill up to 90% of those infected and it has claimed the lives of more than 800 people in the current outbreak in West Africa.
"One of the messages I try to pass on to the communities is to go early to the health centre when they feel the first symptoms," Sabas said. "We need to educate people and increase the awareness. This is the key to stopping Ebola as it is a dangerous disease."