Ebook Sales Soar but Physical Book Sales Unaffected
A report by the Publishers Association for the first half of 2012 shows ebook sales are up 89 percent, but physical book sales remain unaffected and bookstore owners remain upbeat.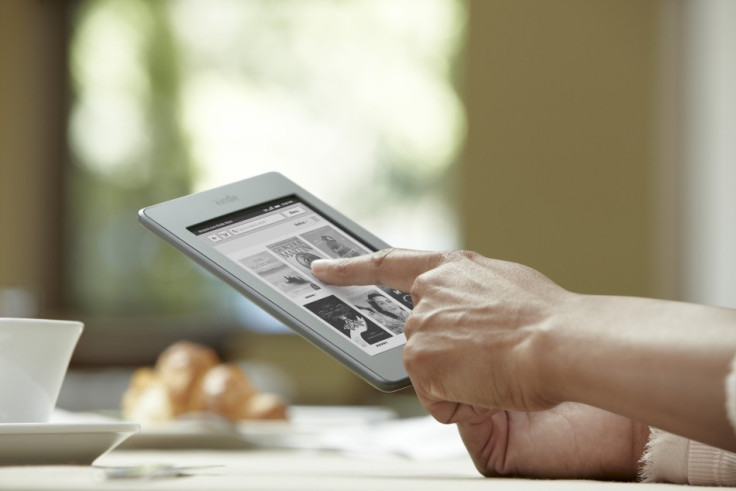 For the first half of 2012, digital fiction sales value was up 188 percent compared with the sales figures from the same period last year. Children's books and non-fiction books also saw major growth in the digital market, rising 171 percent and 128 percent respectively.
For the same period, physical book sales value fell by just 0.4 percent. These numbers are annoucned just as Fifty Shades of Grey enjoys incredible popularity in ebook format and bookseller Waterstones secured a partnership with Kindle ebook readers.
Richard Mollet, CEO of The Publisher' Association, said: "The results of The Publishers Association's Sales Monitor show that British publishing continues to perform strongly despite difficult economic conditions. In particular, the huge increase in digital sales shows how rapidly readers and publishers are embracing ebook reading. Whether books are enjoyed physically or electronically, publishers will continue to invest in exciting authors and titles."
This overall positive attitude is shared by bookseller Waterstones', with press officer Jon Howell saying: "These figures relate to the first half of the year, and traditionally the best publishing and biggest sales come in the second half, which includes the key Christmas season. The publishing for this period is better than ever this year."
Howell also assured customers that the book retailer will continue selling books in whatever format the they want.
Physical books
While ebook sales are up, it seems as if the market for physical books has not been affected, as of yet. Kate Double, from Mr B's Emporium of Reading Delights, an independent bookstore in Bath, was positive about the stores' sales.
"Ebook sales haven't affected our business. Our customers do own ereaders, but while they purchase ebooks, they still see value in physical books. It's not uncommon to have customers come in and request books that they already have on their Kindle, because they would like a copy to put on their bookshelf."
The feeling was shared by Topping and Company, another independent bookstore, also in Bath. "We haven't felt any negative effects of the increase in ebook sales. While sales for some books have gone down, in general we are still going strong."
It was also announced today that Kobo, manufacturers of ereaders available WHSmith, would be partnering with the Booksellers Association to offer member stores, which include independent booksellers, the ability to bring the ereading platform to their consumers.
© Copyright IBTimes 2023. All rights reserved.