Waterstones will sell Amazon's Kindle ebook reader in its UK high street stores and will also launch its own in-store ebook service.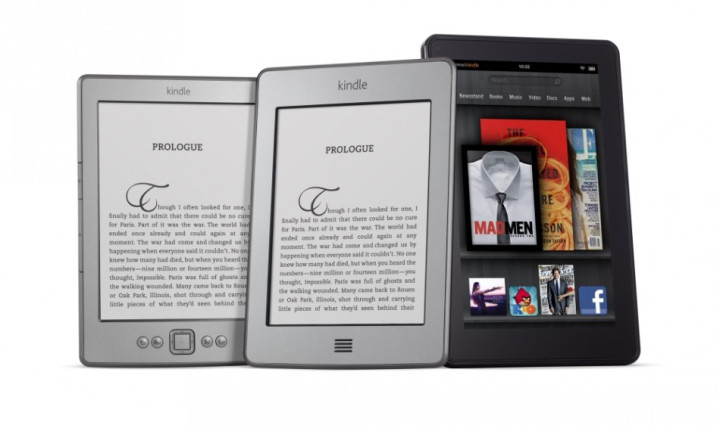 Further details of the deal will not be announced until the autumn and the commercial terms of the partnership have not been disclosed.
However, the move into digital publishing sales in its branches does not signal an end to the traditional Waterstone's business model.
James Daunt, managing director of Waterstone's, said in an official statement that the company remained fundamentally committed to its bricks and mortar stores and the decision to sell ebooks would "complement and strengthen the traditional attributes of the bookshops."
The decision to stock Amazon's Kindle indicates that plans to develop and launch a Waterstone's own-brand device have fallen through.
In December 2011 Daunt revealed that the company was working on its own ereader and planned to follow Barnes & Noble into the market.
"We're inventing one of our own - perhaps we'll call it the Windle - and we're working on the Barnes & Noble approach. They've embedded their own ebook, called the Nook, within their bookshops and have succeeded in taking market share from the Kindle," The Independent reported.
However, a spokesman told IBTimes UK that the company has no plans to introduce its own ereader.
"Waterstones is moving ahead with this agreement and has no other partnerships in mind. We won't be talking about any other devices," the spokesman said.
Amazon currently dominates the ereader market. A YouGov survey found that 1.33 million ebook readers were given as gifts at Christmas 2011 in the UK and 92 percent of those were Kindles.
Daunt was also very outspoken about Amazon's business tactics back in December 2011.
"They never struck me as being a sort of business in the consumer's interest. They're a ruthless, money-making devil," he said.
The announcement of the partnership with Amazon was significantly less critical.
"The best digital readers, the Kindle family, will be married to the singular pleasures of browsing a curated bookshop. With the combination of our talents we can offer the exceptional customer proposition to which we both aspire," Daunt said.
HMV Group agreed to sell the Waterstone's business to A&NN Capital Fund Management for £53m in May 2011.
The 30-year-old UK chain of book stores is undergoing a major overhaul in 2012, including a major refurbishment programme and the introduction of the dedicated digital areas, free wi-fi access and new coffee shops.