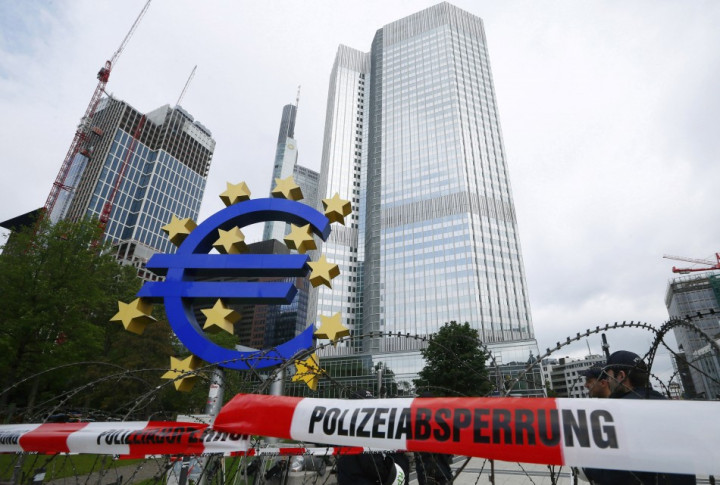 The European Central Bank (ECB) has defended its actions in connection with Ireland's bailout, saying problematic policies of the country's government were responsible for its economic crash.
In order to prove that the central bank has no major role in Ireland's crisis, the bank's governing council published a letter written by former ECB president Jean-Claude Trichet to then Irish Finance Minister Brian Lenihan in November 2010.
It was alleged that the letter pushed Ireland into the bailout programme, and the European Ombudsman earlier called on the ECB to re-consider the release of the letter.
"It was not the letter that "pushed Ireland into a programme" as is sometimes claimed, but it was the scale of the domestic crisis that made it necessary for Ireland to apply for an EU/IMF adjustment programme," the ECB said in a statement.
"The documentation also shows that in the run-up to the application for support and throughout the Irish programme, the ECB has continued to support the Irish banking system and the Irish economy in an unprecedented manner."
In addition to the key letter, the ECB also disclosed a further three letters that were part of correspondence between the ECB and the Irish authorities in the run-up to the official application of Ireland for support under an EU/IMF adjustment programme.
On a web page that contains links to the revealed letters, the ECB also discussed the prime reason of the crisis in Ireland and the role of Irish policymakers in the crisis.
It said the Irish economy experienced a build-up of imbalances in the years leading up to the crisis.
"The economy had become overly reliant on the construction sector as both a driver of growth and a source of tax revenue. In this context, credit growth expanded excessively along with public expenditure. Private debt reached unsustainably high levels, resulting in huge risks for Irish banks," the bank said.
"While it is fully understandable that Irish citizens feel acutely aggrieved by the legacy of the crisis, it was domestic policy-makers who were responsible for the inadequate polices relating to e.g. banking supervision, public finances and the loss of competitiveness," the bank added.
"In particular, it was a lack of adequate domestic macro-prudential policies which failed to mitigate the excessive credit growth and subsequent housing boom."
Defending its actions, the ECB noted that Ireland, like other euro area nations, has benefited from the bank's standard and non-standard monetary policy measures.