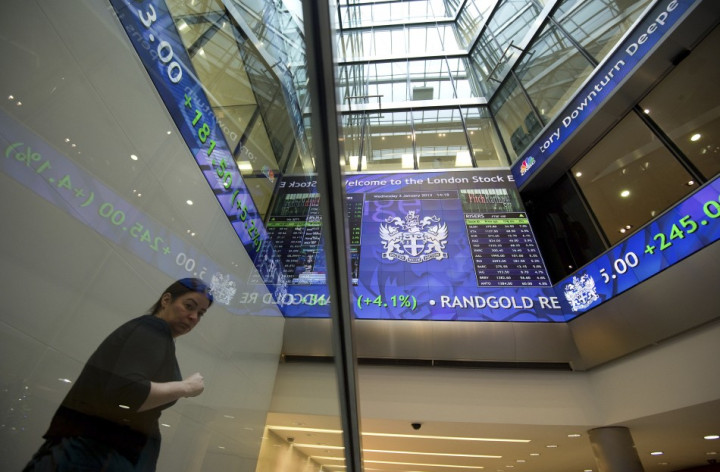 European markets were mixed in the early trading session as investors reacted cautiously ahead of crucial labour market data from the US.
However, some markets opened slightly higher after the European Central Bank and the Bank of England decided to keep interest rates unchanged at a record low of 0.5%.
The Stoxx Europe 600 index opened flat to 292.34. Britain's FTSE 100 opened flat at 6,422.51.
Germany's DAX 30 was up 0.2% in opening trade.
France's CAC 40 was down 0.1% in opening trade.
Spain's IBEX was down 0.18% while Italy's FTSE MIB opened 0.11% lower.
The European Central Bank suggested it could further cut rates, if necessary. The Bank of England cautioned investors that they were being too quick to expect higher rates.
The central bank decisions boosted markets in Europe. Equities logged their biggest single-day jump in 10-weeks on Thursday.
In Portugal, Prime Minister Pedro Passos Coelho said on Thursday that "a formula was found to maintain government stability. Political instability can stall the country's economic recovery. Portugal is battling rising joblessness and a deepening recession. The country has cut spending and raised taxes to meet the terms of a €78bn (£66.2bn, $102bn) rescue plan.
Elsewhere, the International Monetary Fund (IMF) downgraded Italy's growth outlook for 2013. It expected the country's economy to contract by 1.8% percent this year, compared with an earlier prediction of a 1.5% contraction. The eurozone's third largest economy needs to put in more effort to boost low productivity and declining competitiveness. Priority should also be given to raising Italy's low employment, especially of youth and women, according to the IMF Mission statement.
In Asia, the Japanese Nikkei closed 2.08% higher, while Australia's S&P/ASX closed 0.98% higher. South Korea's Kospi was the only laggard, finishing 0.32% lower.
Earlier in Asia, markets outside Korea posted gains, taking their cues from Europe where two of the most important central banks decided to keep interest rates low.
The Japanese Nikkei touched a five-week high while the Australian S&P/ASX index hit a two-week high. However, gains were restricted ahead of US labour market data.
US financial markets were closed on Thursday for the American Independence Day holiday. The government will put out nonfarm payrolls data later, which is expected to influence the US Federal Reserve's decision on bond purchases. The Fed has indicated that it could begin trimming its $85bn a month bond-buying programme later this year if the American economy improves as the Fed expects it to.