Economists Slash Eurozone Growth and Inflation Forecasts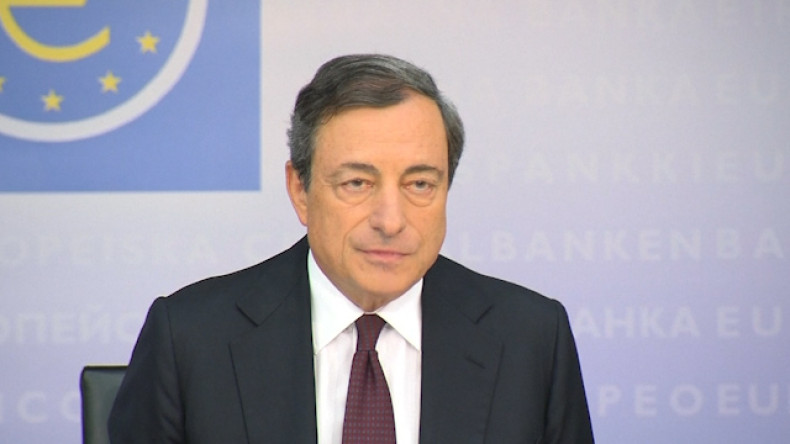 The eurozone's growth and inflation forecasts have been slashed, as pressure mounts on the European Central Bank to take more decisive action to stimulate the region.
A group of 61 economists told the bank that they have downgraded their inflation expectations for 2015 from 1.2% to 1% and from 1.5% to 1.4% for 2016.
Their growth prediction has been trimmed from 1.5% to 1.2% too, with the ongoing turmoil in Ukraine and falling oil prices having a detrimental impact on GDP.
It's a pointed reminder to the ECB's President Mario Draghi that his stimulus package is viewed to be too small among most analysts. The ECB has pledged to grow its balance sheet to €3tn from its current level of just over €2tn, through an asset-purchasing initiative. As it grows its balance sheet, it will lend more to banks in the hope that this liquidity will eventually find its way to the consumer market.
It has embarked on a covered bond purchasing programme, but the latest forecast is a suggestion that it needs to expand the base of assets it is purchasing.
"The ECB's current approach is not working and doing more of the same will yield similarly disappointing results... The eurozone needs more substantial, effective monetary policy stimulus – and soon. The outlook for both growth and inflation has worsened and the ECB staff macroeconomic projections will be revised down, yet again, in December," wrote the BNP Paribas economist Ken Wattrett in a recent note.
"The balance of risks has become more clearly tilted to the downside. ... Respondents identify geopolitical tensions, mainly in Ukraine and Russia, but also in the Middle East, as by far the main risk," said a report authored by the ECB on the back of the findings.
A Bloomberg poll suggests that between the second and third quarters of this year, the eurozone grew by just 0.1%. The ECB has also published a study this week showing that bank lending has tightened again – with 13% of SMEs struggling to get access to finance.