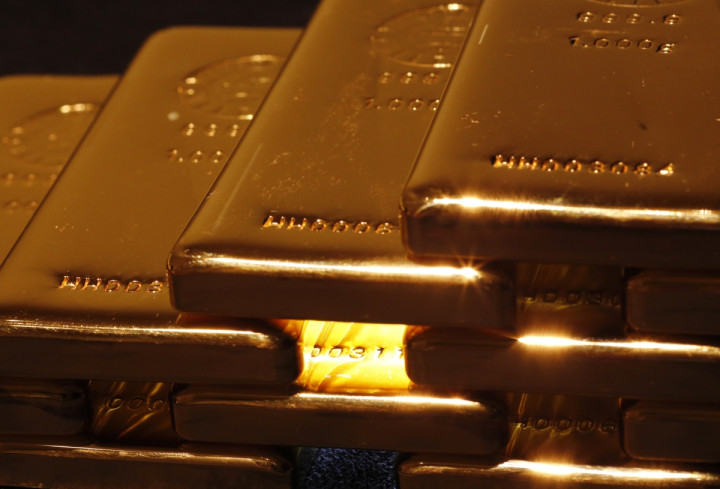 Gold prices are set to drop next week with the precious metal expected to contend with a stronger US dollar.
Several eurozone nations will release third-quarter GDP data next week, while China, the world's second largest economy, will publish industrial production, exports and producer price index figures.
Data could further highlight slowing economic activity in both regions. Weak data will boost the greenback and mount pressure on the yellow metal.
As many as 14 of 23 analysts polled in a Kitco Gold Survey said they expected gold prices to trade lower next week, while six predicted that prices will rise and three forecast prices to trade sideways.
Robin Bhar, head of metals research at Societe Generale, told Kitco News: "The data in the US, including the jobs report, and [European Central Bank President Mario] Draghi being very dovish [on monetary policy] means the dollar continues to be bid up. That's going to keep the pressure on gold.
"Next week there will be more views on policy divergence with the [US Federal Reserve] needing to eventually tighten rates, and Japan, the eurozone and even China showing their economies are growing much slower and [they] need easy monetary policies."
UniCredit Research said in a note to clients: "The G10 data calendar for the coming days is not that heavy: after the key US labor data [on 7 November], investors will probably concentrate mostly on the BoE's quarterly inflation report on [12 November] and advance 3Q14 GDP data across the eurozone [on 14 November].
"Consequently, we do not think that FX market dynamics in the coming days will diverge significantly from what has clearly emerged on the back of the latest FOMC's statement: on balance, we expect the USD to hold its grip again across the board, with the rest of G10 and CEEMEA currencies remaining under pressure."
Gold Ends Lower
US gold futures for delivery in December settled at $27.20, or 2.4%, higher at $1,169.80 an ounce on 8 November, after a weaker dollar and heavy short-covering lifted bullion from an earlier four-and-a-half-year low.
But the metal finished 0.9% lower for the week.
Payrolls data from the US, for the month of October, revealed that the unemployment rate fell to a fresh six-year low, suggesting that the US economy remained on the road to recovery.