Ecuador earthquake: Survivors sleep in makeshift shelters after thousands of homes are destroyed
At least 272 people were killed after a 7.8 magnitude earthquake shook coastal Ecuador in the largely poor Andean country on 16 April. A state of emergency was declared in six provinces, as the country faced 230 aftershocks that rattled survivors who huddled in the streets, worried that the flow of tremors could cause their homes to collapse, of which many had already been torn apart.
It has been described as the worst earthquake the country has seen since 1979, when 600 people were killed and 20,000 injured.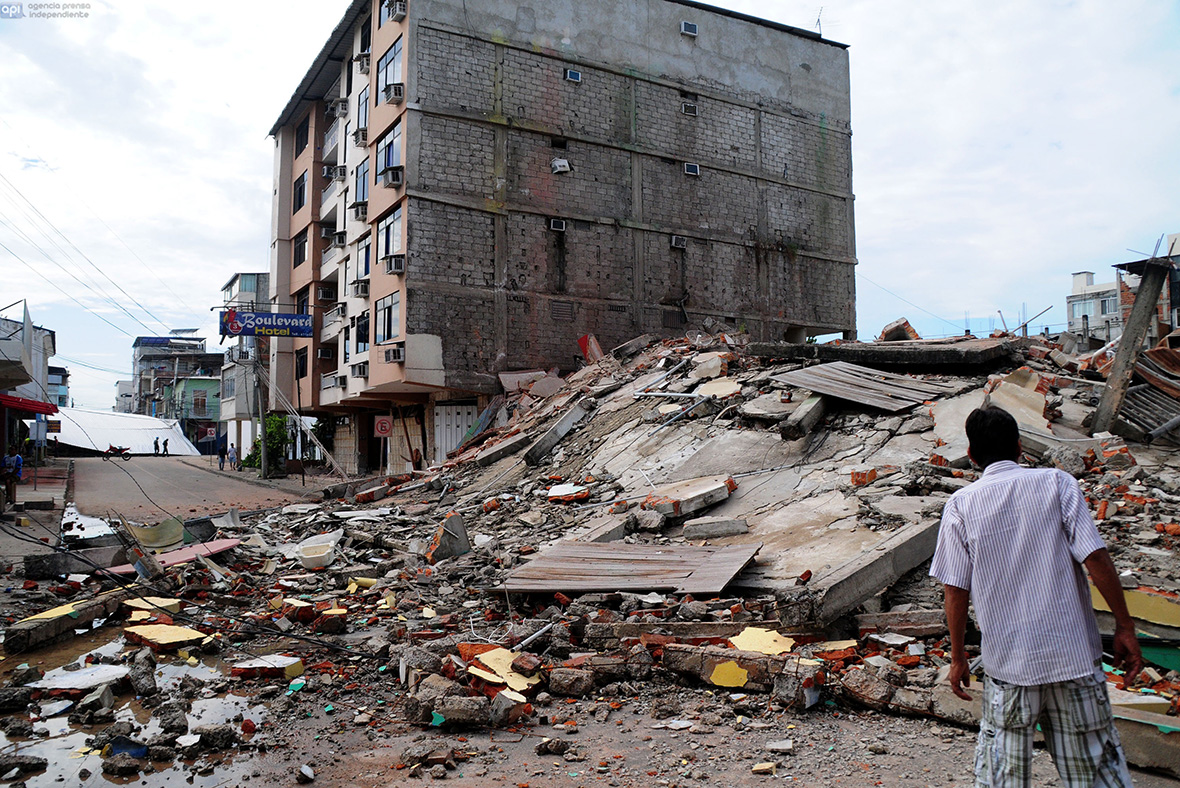 Among the areas which were heavily affected were Pedernales, Chone, Manta, Bahia de Carafe and Guayaquil – all of which saw emergency services and rescue teams search through the rubble to locate survivors who may be still be trapped. Pedernales, one of the worst hit towns, saw locals sleeping among the rubble in makeshift shelters, while rescue workers continue searching for survivors. Victims of the quake were forced to spend the night on mattresses or plastic chairs, taking shelter in the outdoors.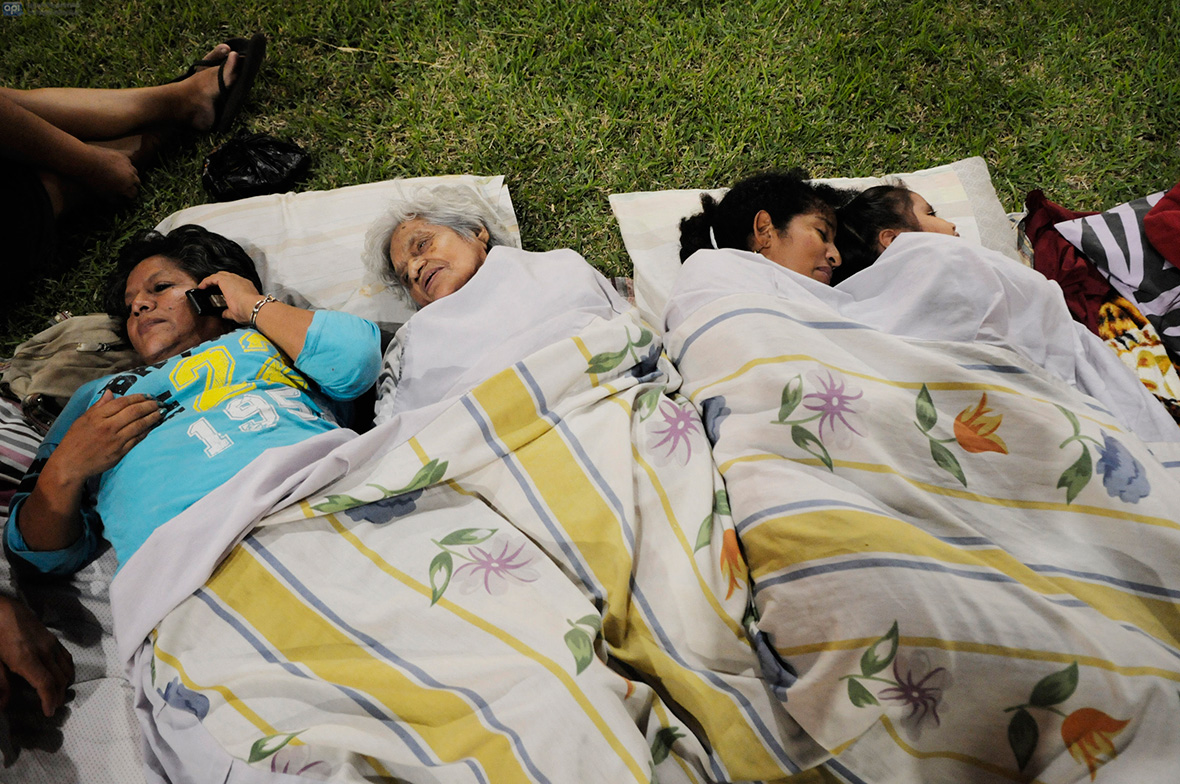 The country saw around 13,500 security personnel called to keep order among the devastated towns and cities which were hit by the quake. Members of the red cross charity arrived ai Eloy Alfaro airport to treat victims in makeshift shelters. According to Reuters, there were also a handful of unconfirmed reports of theft and looting, while the country dealt with the disaster. Inmates in El Rodeo prison in Portoviejo climbed over the collapsed walls and managed to escape – more than 35 were recaptured. Beyond a handful of unconfirmed reports of theft and looting, the country appeared calm.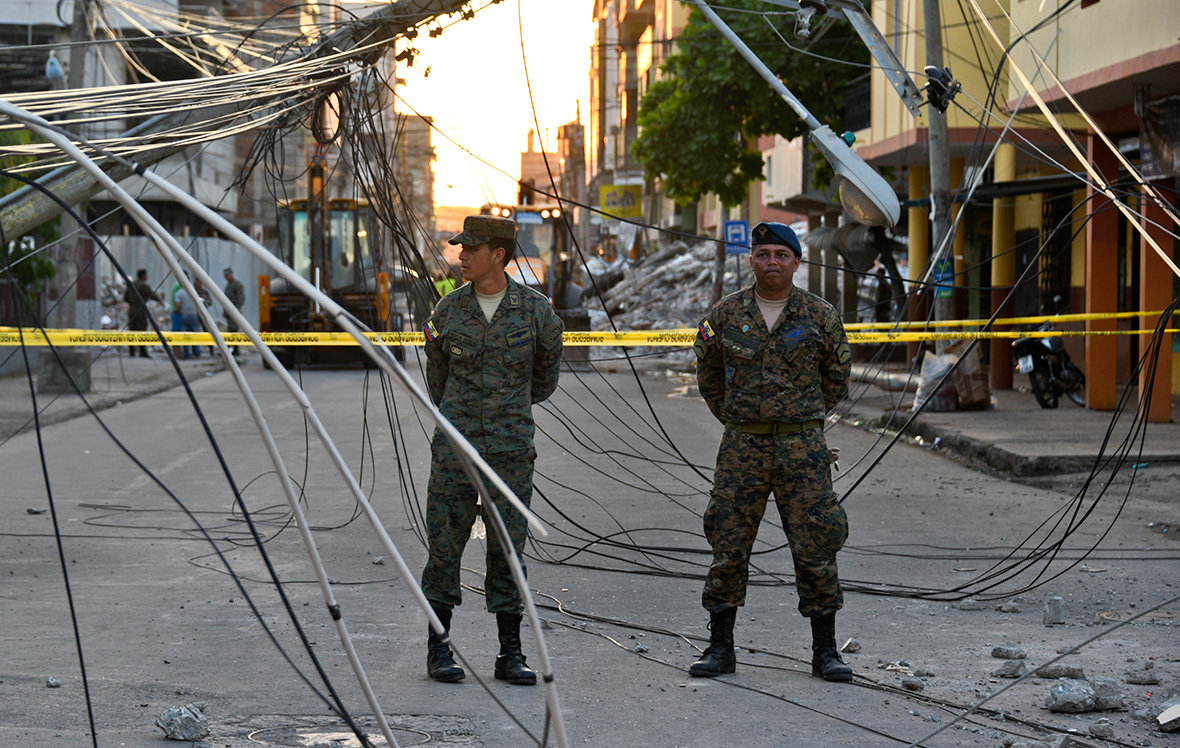 The government has not provided an estimate of how many people are still missing. During a televised interview, President Rafael Correa expressed concerns that he feared the death toll would rise dramatically.