Britain's best swimmers are competing at the British Swimming Championships 2016 in Glasgow and hoping to secure a place on the Olympic team. The six-day competition, which runs from 12 to 17 April, follows a highly successful and record-breaking 2015 World Championships in Kazan, Russia.
British Swimming will use the event to identify and nominate senior teams for the Olympic Games in Rio de Janeiro as well as the European Championships in London in May. Getty Images photographers Ian McNicol and Clive Rose captured the action in the pool.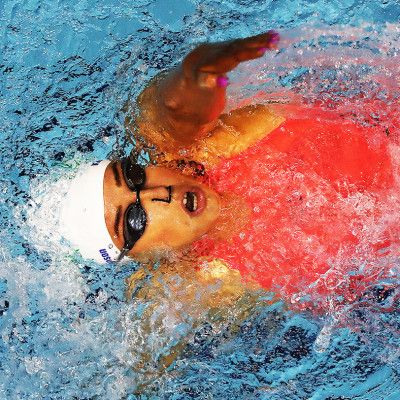 British Swimming Head Coach Bill Furniss warns the results will not pre-determine the Olympic outcome in August. "It's important that we don't leave Glasgow and start to compare our championship results with those on the world stage as many nations are also holding their own events at the moment," he said. The British Olympic Association is due to ratify the Team GB squad later this month.