Aftershocks continue to rattle south-western Japan after a strong earthquake killed at least nine people and injured more than 1,000. The area around the city of Kumamoto was hardest hit by the initial 6.4 magnitude quake. The quake struck at 9.26pm on Thursday 14 April at a depth of 11km (7miles) near Kumamoto city on the island of Kyushu, the southern-most of Japan's four main islands.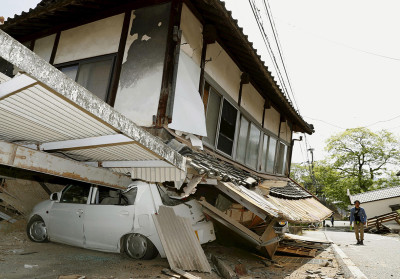 Among those pulled from the wreckage was an eight-month-old baby girl, wrapped in a blanket and passed hand to hand by firefighters. Several hospitals had to evacuate patients.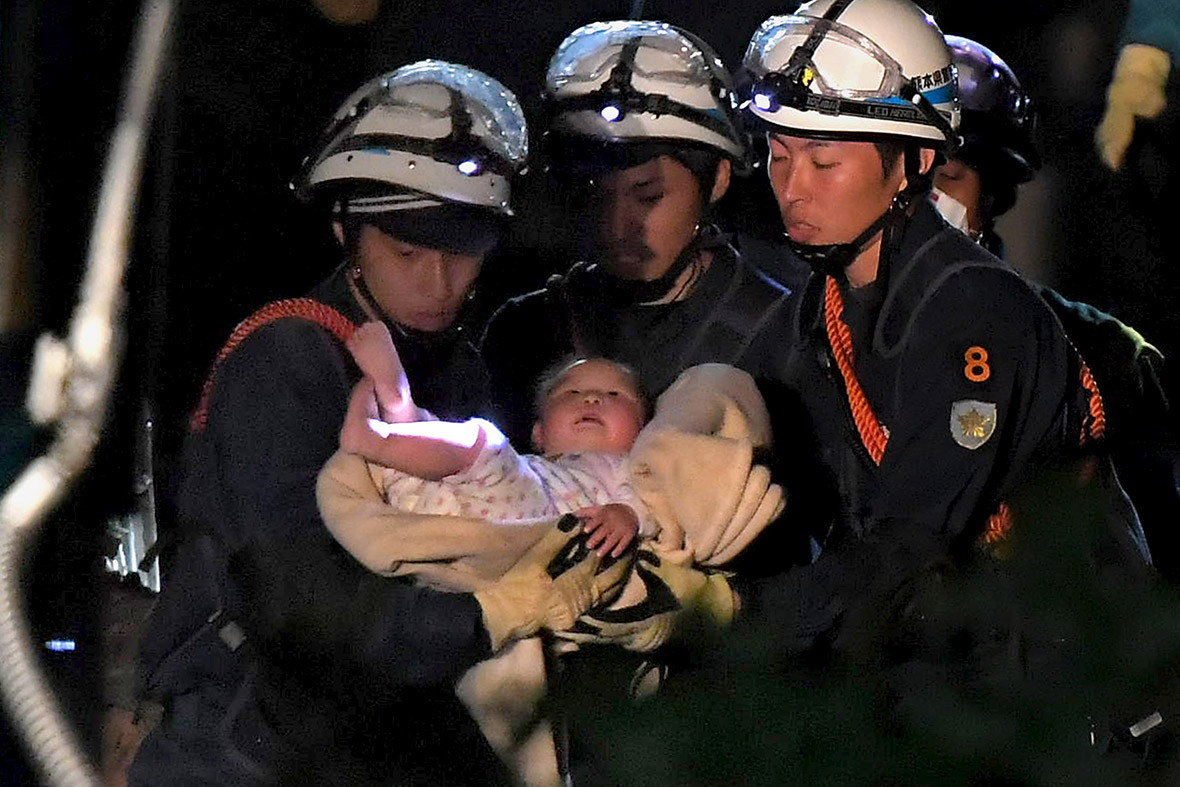 While the magnitude of the quake was much lower than the 9.0 earthquake that triggered a massive tsunami and nuclear meltdowns at Fukushima on 11 March 2011, the intensity was similar because it struck on land and at a much shallower depth.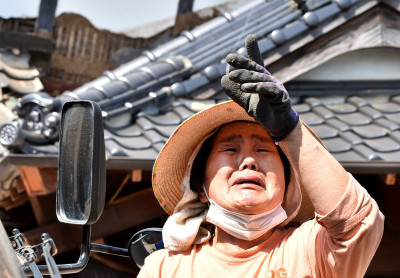 In the town of Mashiki, about 15km from the centre of Kumamoto city, entire buildings collapsed, roofs slid off, and windows and walls crumbled, scattering glass and debris. Huge boulder-like rocks tumbled from the walls of historic Kumamoto castle. Eight of the nine victims were from Mashiki.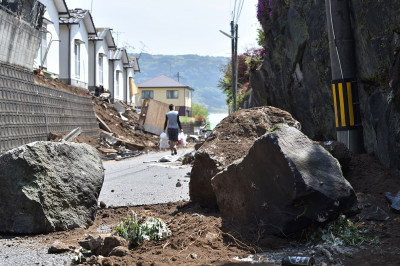 Rescue workers are combing through the wreckage in hard-hit areas to make sure there are no more trapped people, said Shotaro Sakamoto, a Kumamoto prefecture official. TV broadcasters were urging residents to check on elderly people living alone who might not have been able to escape their homes unaided. Officials said the frequency of aftershocks is tapering off but the risk of further strong tremors will remain for about a week.