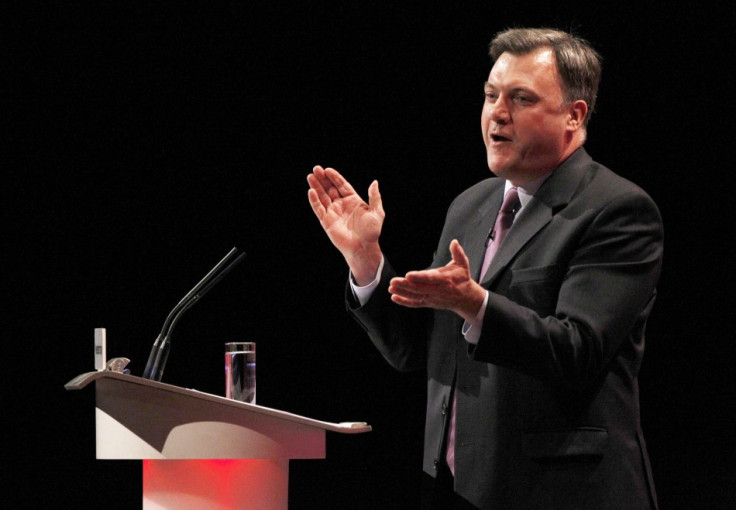 New documents have shown how Gordon Brown and his supporters attempted to oust Tony Blair from office in 2005.
Their efforts have been brought to light in papers belonging to the current shadow chancellor Ed Balls, which have been obtained by the Daily Telegraph.
The memos confirm how the conspirators tried to get Blair to stand down after Labour won a third general election in 2005.
The shadow chancellor Ed Balls is believed to have played a key role in the plot which also involved current Labour leader Ed Miliband.
The plan was codenamed Project Volvo after the car Brown's supporters suggested voters most associated with him.
Brown's supporters met on 21 July 2005, when Blair was dealing with attempted terrorist attacks on London, according to the BBC.
Ancient history
Labour have been swift to dismiss the significance of the documents -- the emergence of which has placed pressure on both Balls and Miliband.
"This is ancient history," one source told the Guardian.
Another veteran observer told the newspaper, "How can this be depicted as a plot when the documents relate to a series of meetings after the 2005 election which Tony Blair had said would be his last as Labour leader?
"The idea that Gordon Brown was not thinking about what would happen once Tony Blair stood down is rather ridiculous. There really is no killer revelation in the documents."
Damaging revelations
The Daily Telegraph has obtained over 30 memos belonging to Balls, who was one of Brown's closest advisers.
The paper names current Labour leader Ed Miliband and shadow foreign secretary Douglas Alexander as co-conspirators.
The leaked memos reveal for the first time Brown's feelings towards Blair in his own words and provide a unique insight into the power struggle at the top of the Labour party during this period.
Brown outlines how he regarded his rival as a "muddled" politician with an obsession for spin.
In February 2006, Blair wrote to Brown: "You (understandably) want me to go now.
"You need to be the candidate of continuity and change. The second will be relatively easy to do. A different person is, by its nature, change."
But, said Blair, to be the candidate of continuity would require a "clear demonstration" to the public that Blair, as the personification of New Labour, was "working hand in hand with the successor".
Mooting a deal under which he would leave office in summer 2007, Blair outlined that in return he would need "full help and co-operation" on key reforms to the NHS, schools, welfare and energy.
And he warned, "Whilst I remain PM, the final decision has to be mine; and that cannot provoke a breakdown. I will try, at all costs, to avoid disagreement, but there can't be stalemate if it happens."
On a copy of the letter he passed to Balls, Brown scribbled the words "shallow", "inconsistent" and "muddled".