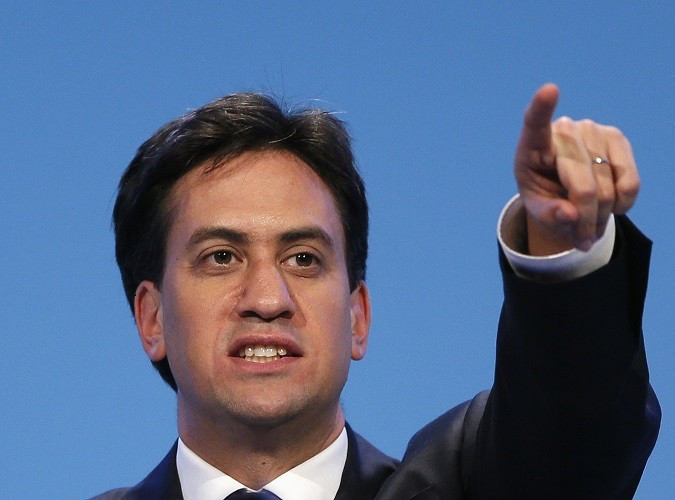 Energy industry lobbyists employed directly by the big firms would be forced to sign an open register under an amendment to the lobbying bill being tabled by the Labour party.
As it stands, it is only third-party lobbyists acting on behalf of their clients in approaching lawmakers who will be made to sign a transparency register, but the amendment would scoop up all internal lobbyists too. Big energy firms often employee lobbyists directly.
It is another broadside against the energy industry by Labour leader Ed Miliband, who had already said if his party was elected he would freeze gas and electricity prices for two years to help ease the pressure of rising bills on household finances.
"The government's lobbying bill will not capture the big energy lobbyists, who will continue to escape scrutiny," Miliband told The Independent.
"We will bring in a universal register of all professional lobbyists, along with a code of conduct backed by sanctions."
The Independent said its analysis of meetings by Department for Energy and Climate Change (Decc) officials showed there were 128 occasions when the big energy firms were met since the coalition government came to power in May 2010, against just 26 with consumer bodies.
Labour is using the consumer-facing energy industry, dominated by the so-called "big six" firms, as a foundation on which to build its general election campaign targeting what it defines as the cost of living crisis.
"The system is broken and we're going to fix it," said Miliband in his Labour party conference speech.
"If we win that election in 2015 the next Labour government will freeze gas and electricity prices until the start of 2017. Your bills will not rise. It will benefit millions of families and millions of businesses."
Miliband also called for the six largest energy companies to be broken up and better supervised by a new regulator, with the current watchdog Ofgem being scrapped. He claimed this would help drive down prices.
The Transparency of Lobbying, Non-party Campaigning and Trade Union Administration Bill 2013 has met with heavy criticism over its wording - with one leading civil servant describing it as a "dog's breakfast" - and fears that charities could be swept up with corporations in the crackdown.