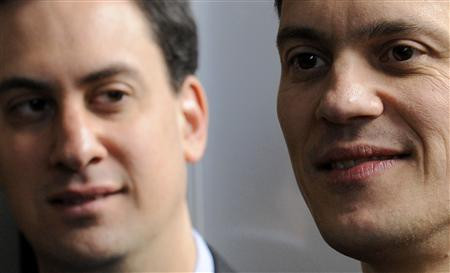 Labour leadership contender Ed Miliband is currently leading the race to take over the party, following the resignation of Gordon Brown after the general election.
In order to take part in the contest proper candidates must receive nominations from 33 Labour Party MPs.
Figures released by the Labour Party show that Ed Miliband currently has 34 nominations, his brother David Miliband is second with 19, followed by Ed Balls with four and Andy Burnham with one.
Diane Abbott and John McDonnell have so far failed to secure any nominations.
Candidates have until 9 June to secure the 33 nominations. Mr McDonnell condemned the shortness of the period available to would be contenders, saying it unfairly advantaged the bigger names in the party.
Ed Miliband, former Climate Change Secretary, has the backing of other Labour heavyweights like Peter Hain, John Denham and Hilary Benn.
David Miliband, former Foreign Secretary, has the support of Alan Johnson, Douglas Alexander and Jim Murphy.
Diane Abbot has said that people will be "surprised" at how well her campaign goes.