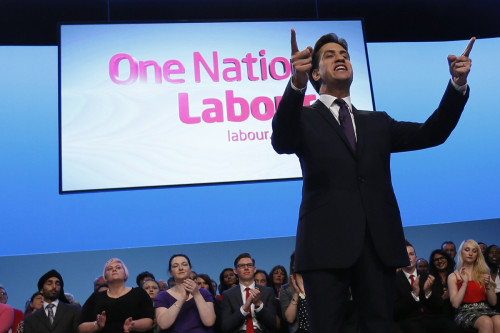 Ed Miliband has said he will break up Britain's biggest lenders if Labour is elected in 2015, encouraging the sale of branches and the creation of new banks to improve competition in the sector.
He pledged to improve lending to small businesses, saying: "Under a Labour government, you will no longer be serving the banks. Instead, the banks will be serving you."
Miliband also announced the Labour government will put a cap on banks' market share. He said many people in Britain had a "deep sense that there are some important things in this country that need to change".
The reaction to Miliband's pledges has been largely mixed.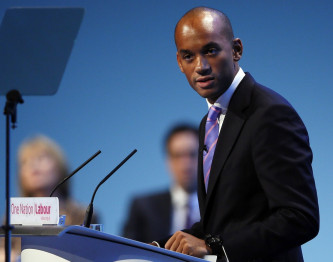 Chuka Umunna, the shadow business secretary, said Labour's policy could lead to a short-term fall in the price of state owned banks. However, he said the policy made sense in the long term.
When Miliband was questioned about this, he said he was suggesting bank branches were sold, rather than given away. He added that failing to reform the banks posed a bigger threat.
Mark Littlewood, from the Institute of Economic Affairs, called Miliband's proposals "very unhelpful". He accused Miliband of "headline grabbing" and said the banking sector would only return to good health with "increased certainty in the rules and regulations affecting banks".
He said: "We shouldn't be preventing the best performing firms from expanding. Instead, we need to lower the barriers to entry to make it easier for new providers to compete in the banking market.
"Big banks might be expected to offer fewer good deals to customers as they approached their maximum threshold, which will in turn reduce the incentive for smaller providers to offer innovative and attractive new deals. High street lenders may also start to close down their least used branches, restricting choice and access for ordinary people."
Sajid Javid, the financial secretary to the Treasury, said Miliband was complaining that "his own mess" was not being cleaned up after the recession during the Labour government.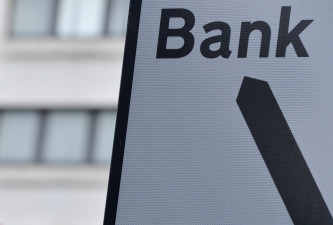 He said: "This government is fixing the banking system to make it safer. But the only way to ensure a more financially secure future for people who work hard and for their families is to continue working through David Cameron's long-term economic plan – reducing the deficit, creating jobs, cutting taxes, giving young people the skills they need to get on and fixing the welfare system so that it pays to work.
He accused Miliband of not setting out a "credible economic plan", adding he wanted to "catch short-term headlines".
He added: "Instead, all he offers is more of the same old Labour policy that got us into a mess in the first place - more spending, more borrowing and more taxes. That would mean a less secure future for hardworking people and their children."