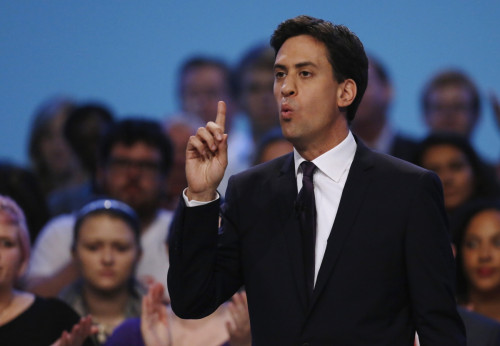 Labour's leader Ed Miliband has revealed that Britain's main opposition plans to cap the amount of market share a bank is able to have in a bid to make them "serve the real economy."
According to a parliamentary speech on Labour's vision for the economy, should it win the 2015 general election, Miliband said the current government is allowing a clutch of banks to remain too powerful and that his party will plan to install major new rules to overhaul the financial services sector.
"The banking system not serving the real economy," said Miliband.
"This is not the recipe for creating a new future, it is clinging onto the past. Britain can do a lot better than this. The biggest problem, which has been a problem for decades, is that there is too much power in too few hands."
"Around 85% of small to medium enterprises (SME) lending market is controlled by four banks, which is one of the most concentrated ownership structures in the world. What happens is that small firms don't get lending but receive high charges and bad customer services."
During his speech, Miliband pledged to immediately go to the UK's competition authority on the first day of Labour being in power, should it win the next election and ask for it to create a plan within six months on how to establish two sizeable and competitive banks to rival banking giants, the Royal Bank of Scotland, Barclays, HSBC and Lloyds.
"I will not ask whether it will happen, I will ask when," said Miliband.
"I want to go further and [mirror] what the US does and apply a test to all banks to make sure that no one bank is too big and too powerful or that it dominates the market in areas such as small business lending."
"I want to apply a cap on how much market share a bank is allowed to have in the SME markets and personal current accounts, while also preventing mergers and acquisitions if bank sizes exceed a certain level."